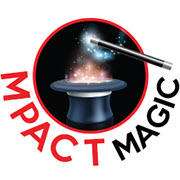 We recognized early on the emergent, essential need for businesses to proactively manage their online reputations
Las Vegas, NV (PRWEB) March 20, 2014
Mpact Magic, a pioneer in the field of reputation management firm, announced today that it has partnered with Bazaarify to augment its online reputation management offering for its client base of hospitality, retail and medical businesses.
As an early entrant into the business reputation management space, Mpact Magic helped shape the emerging reputation industry with a single focus — empowering businesses to proactively manage their online reputations. By developing technical tools to help businesses implement best practices in reputation management, Mpact Magic has worked to help businesses capitalize on customer feedback, online reviews and digital word-of-mouth. Now, with Bazaarify, Mpact Magic is equipping their client businesses with state-of-the-art reputation management.
"We recognized early on the emergent, essential need for businesses to proactively manage their online reputations," said Roger McManus, President of Mpact Magic. "Since great word-of-mouth from happy customers is a business's most powerful marketing, our aim has always been to empower businesses to leverage positive reviews and maximize the benefits of customer feedback."
The need for business reputation management has grown dramatically in recent years following the proliferation of third party review sites like Yelp. With 92% of consumers reading online reviews before selecting a business, and 74% of consumers say they will not select a business with a poor reputation, it's become clear that customer reviews can make or break a business.
"In our pursuit to offer businesses the best, most comprehensive and cost-effective reputation management solution, we evaluated several products," added Jim Richardson Mpact Magic's COO. "After extensive testing, we found Bazaarify to be best-in-class. With powerful features and an elegant user interface, it's the only system we found that dramatically enhanced our legacy platform by aggregating and cross-posting reviews. Bazaarify is easy to setup and customize, and simplifies getting new reviews, managing customer feedback and amplifying a business's positive reputation."
"Nobody knows better than Mpact Magic that proactive reputation management pays big dividends — they are experts in the field," said Adam DesAutels, Bazaarify GM of Reseller Platform, "We are thrilled with their decision to select us, and we look forward to serving their many clients in the hospitality, retail and medical fields."
Availability
Learn more about Mpact Magic's all-inclusive business reputation management platform at http://mpactmagic.com/ or call 702-605-8787.
About Mpact Magic
Mpact Magic (mpactmagic.com) is a pioneer in the field of Reputation Management with a suite of digital products that assist business owners with understanding the impact of consumer reactions and funneling their energies onto positive marketing initiatives. Mpact Magic product range includes the basic tools for online exposure such as web crawler-friendly websites, mobile versions of the same websites, review collection systems in partnership with Bazaarify and extensive reporting and "personal trainer" support. Mpact Magic is based in Las Vegas, NV with principals with extensive experience in Fortune 500 marketing research and consumer behavior.
About Bazaarify
Bazaarify (bazaarify.com) is an emerging leader in Business Reputation Management (BRM). Bazaarify's innovative platform allows businesses to grow and amplify their positive reputation to get more word-of-mouth referrals, leads and repeat clients. With Bazaarify, businesses can monitor reviews from all major of review sites, get new reviews, manage customer feedback and automatically promote their good reputation across the web, social media networks and search engines. The company is based out of Sunnyvale, CA, and led by entrepreneurs with diverse backgrounds in Internet and social media from Silicon Valley companies such as Yahoo, Google, Amazon, and Cisco.
For more information, contact Roger McManus
roger(at)mpactmagic(dot)com | 702-605-8787 | http://mpactmagic.com/