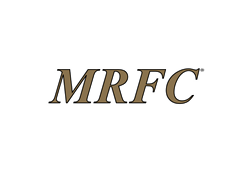 Trademarking the MRFC is a granted proprietary right that signifies our commitment to the accreditation program and its name. Charlotte Isbell, IARFC COO
MIDDLETOWN, Ohio (PRWEB) June 10, 2019
The United States Patent and Trademark Office is a fee-funded agency of the U.S. Department of Commerce. The role of the USPTO is to grant patents for the protection of inventions and to register trademarks and service marks for products and services, respectively. It serves the interests of small and large businesses as well as consumers, and helps strengthen the economy by promoting the industrial and technological progress of the nation.1
According to the USPTO, the trademark registration process is a legal proceeding that requires you to act within strict deadlines. The information submitted is public record and will permanently remain searchable in the USPTO online databases, internet search engines and other databases.
"The registration of the MRFC letters is a means of 'protecting' the importance of the credential," explains IARFC COO, Charlotte Isbell. "It is a granted proprietary right that signifies our commitment to the accreditation program and its name."
Master Registered Financial Consultants can now start using the registration mark (®) behind their credential. For more information on how to use the registration mark properly, visit http:// IARFC trademark policy page.
1 exert from https://www.uspto.gov/sites/default/files/documents/BasicFacts.pdf
___________________________________________________________________________________
The Master Registered Financial Consultant (MRFC®) credential has been accredited by the National Commission for Certifying Agencies (NCCA) by submitting an application demonstrating the program's compliance with the NCCA's Standards for the Accreditation of Certification Programs. The NCCA is the accrediting body of the Institute for Credentialing Excellence (ICE). Accreditation was awarded April of 2018.