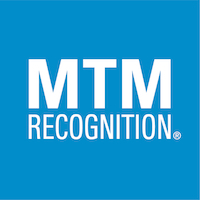 OKLAHOMA CITY (PRWEB) August 22, 2019
MTM Recognition, an industry leader in the employee recognition and engagement experience, today announced it has again earned a spot on HRO Today's Baker's Dozen of Employee Recognition Providers. This marks the seventh time MTM has been named to this list.
The leading HR publication's report is based on client feedback concerning the breadth, scope and scale of recognition services. Satisfaction and quality are also key components in the coveted list. MTM scored equally well in all areas of evaluation.
"We are extremely proud of the talent within our workforce and their dedication to customer satisfaction and quality product offerings. On behalf of all of us at MTM Recognition, we are pleased and honored to be recognized once again by our clients, and to be named to the 2019 HRO Today Baker's Dozen of Employee Recognition," said Roger Mashore, CEO of MTM Recognition.
This list serves as a paradigm for employee recognition providers and is well-respected in the industry. Additionally, the list serves as an immediate reflection of customer satisfaction, an important core value for the nearly 50-year-old company.
"The HRO Today's ranking is an important assessment of how we compare to other rewards and recognition providers. For almost 50 years, MTM has been a leader helping lift the human spirit through best in class reward and recognition solutions," said Mike Ketcherside, VP of Business Development at MTM Recognition."We are honored again to be recognized by our clients as one of the top recognition providers in the industry."
For a full list of rankings, visit http://www.hrotoday.com.