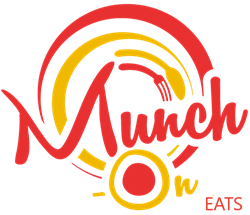 "MunchOn Eats will continue to serve as our headline brand serving technology for restaurants and give us an opportunity to expand our branding options further into the food service industry."
MOUNTAIN LAKES, N.J. (PRWEB) April 18, 2020
MunchOn Eats is pleased to announce our new domain name – https://www.munchoneats.com. The new domain now provides a single destination for Munchon Eats official site content instead of munchon.com.
This domain transition has been nearly three years in the making and aligns with the company's branding campaigns and trademark registration. The new site is up and looking and working exactly the same – only the URL is different, yet there will be some pages hidden in search results so that it will be sure that you have the right access to the new domain name. So don't be alarmed if at some point you can't find "MunchOn" products or other important pages when searching since you can reach them through searching "MunchOn Eats" and entering the first result munchoneats.com.
"We look forward to continuing to service the restaurant industry with the same reliable service and easy to use technology products that we have upgraded since 2017. MunchOn Eats will continue to serve as our headline brand serving technology for restaurants and give us an opportunity to expand our branding options further into the food service industry," says James Russo, Co-Founder of Odin Holdings LLC.
About MunchOn Eats
MunchOn Eats is an innovative online ordering platform which gives restaurants the ability to market, receive and fulfill online delivery and takeout orders with a secure payment gateway. MunchOn Eats is a brand and platform developed by Odin Holdings LLC a Mountain Lakes, N.J. based firm focused on software and marketing solutions for the restaurant and food service industries. For more information, please visit http://www.munchoneats.com or follow us on Facebook, Twitter, or LinkedIn.