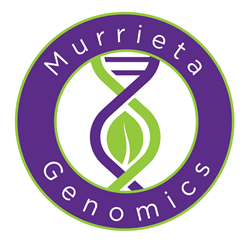 MURRIETA, Calif. (PRWEB) March 13, 2019
Murrieta Genomics, the genomic sequencing business incubator, has released details of its Advisory Board. The Board will bring industry specific and broader business experience to bear as genomic sequencing startups build their business models.
"We want our clients in the incubator to have access to the knowledge and expertise that our Advisory Board brings to the table. Many of these experts would be very difficult to access, but by virtue of being in our incubator, our companies can choose from many qualified subject matter experts to provide guidance and advice. This is critical as our companies work to validate their concepts and build a business model that works," stated Murrieta Genomics co-founder and President John Powers.
Science and Industry Advisors:
The Advisory Board is chaired by Dr. Jay Harness, a surgeon specializing in complete breast health, breast cancer surgery, oncoplastic reconstruction, genetic screening, risk assessment and counseling, management of breast health issues and Breast Cancer Treatment in Orange County, California and a global leader in the fight against breast cancer.
Ronald Andrews, Jr. has over 30 years' experience in the molecular diagnostics and genomics industries, having held positions as President of the Genetic Sciences Division at Thermo Fisher Scientific and Chief Executive Officer and Segment Leader of GE Molecular Diagnostics at Clarient Inc.
Shepard Bentley, RAC, is a regulatory affairs consultant and has been responsible for regulatory strategies leading to FDA and foreign approvals for several biotech companies.
Dr. Brian Leyland-Jones served at the National Cancer Institute as head of Developmental Chemotherapy and he oversaw the development of approximately 70 anti-cancer compounds. He has held leadership positions in many large medical organizations, including the Eastern Cooperative Oncology Group, the Tissue Bank Consortium in Asia, the Cancer and Leukemia Group B, the International Breast Cancer Study Group, the National Cancer Institute of Canada and Breast International Group.
Dr. Nicholas Schork is Director of Bioinformatics and Biostatistics at the Scripps Translational Science Institute; Director of Research, Scripps Genomic Medicine; and Professor, Department of Molecular and Experimental Medicine at The Scripps Research Institute. He has been selected as a member of several scientific journal editorial boards, is a frequent participant in U.S. National Institutes of Health-related steering committees and review boards and has also been on the advisory board of six companies.
Dr. John Sninsky is a member of American Association for the Advancement of Science, Association of Molecular Pathologists, American Society Human Genetics, American College Medical Genetics, American Association Cancer Research and American Association for the Study of Liver Disease. He is the author of more than 100 scientific papers including methods in molecular biology, application of the polymerase chain reaction (PCR) to virology and cancer, and genome-wide genetic association studies for multiple common, complex diseases.
Business, Legal and Accounting Advisors:
Steve Austin, MBA, CPA is Managing Partner for Swenson Advisors, LLP, a regional CPA firm (registered with the PCAOB), specializing in audit, tax, SEC, Sarbanes-Oxley, lease accounting and consulting engagements with a focus on technology, manufacturing, service, software, real estate, and non-profit organizations.
Scott Brovsky is an angel investor, startup mentor and the Director of EPIC SBDC at the University of California Riverside.
Joseph Cawley serves as a corporate development & investment banking advisor to entrepreneurs, Boards, C-Suites, & UHNW.
Marek Ciszewski, JD, has 25 years of Wall Street experience as a portfolio manager and equity analyst with leading financial institutions. Currently Marek is Managing Director of Life Sciences for Edison Investment Research Limited. He also worked at BMO Global Asset Management, one of the world's largest asset managers, as the global head of healthcare research.
Leila Colgan is an accomplished healthcare sales executive, business development leader and influencer. Her executive leadership experience in sales and marketing ranges from small start-up organizations to Fortune 500 companies within the pharmaceutical, biotechnology, and personalized medicine landscape.
David Cutler, MBA, CPA, CGMA, CVA is principal at Cutler & Co., LLC, a Colorado based public accounting firm, that specializes in the providing outsourced chief financial officer and controller services to start-up businesses and a veteran entrepreneur who has participated in multiple start-up businesses.
Denise DeMan has taken Bench International from its founding in 1974 to its eminence today as one of the most successful companies shattering diversity ceilings bringing women, people of color, as well as those who "think" and "do" differently to leadership roles in life science companies. In 2009 DeeDee was the first executive recruiter to be named "1 of the Top 100 Most Inspiring Leaders" by PharmaVOICE Magazine, and is a Hall of Fame Inductee of the National Association of Women Business Owners (NAWBO).
Karen Landry is currently a Managing Director at Silver Leaf Partners and an Advisor to Benefunder. Previously, Karen was a Managing Director of a Bay Area healthcare-focused investment banking firm, a partner of a San Francisco based hedge fund and raised capital for four Bay Area private equity funds.
Kristine Mayle, PhD leads Bench International's corporate strategy, utilizing her skills in evaluating macro trends and competitive strategies in the life sciences industry. She plays a key role in the execution of Bench's confidential and proprietary Board Diagnostic Assessments, identifying critical themes and recommendations for both public and private company Boards.
Mark Mitchell is the Executive Director of Corporate and Business Innovation for the Riverside Community College District. He is the former Executive Director of TriTech SBDC, an SBA organization that worked with high technology high growth firms to accelerate the growth of their enterprise.
Dwayne Nelson, JD is an attorney with a background in technology and intellectual property law. After a decade developing and protecting intellectual property at IBM, Dwayne remains active in the local start-up community by contributing as an expert-in-residence at schools and technology incubators.
Laura M. Robinson is a decisive leader with 25+ years of experience in the healthcare industry, with expertise in business development, sales/marketing strategy and clinical trials. She has a track record of utilizing strong analytical skills to evaluate marketplace and design strategy to secure new business, as shown by winning 6 Clinical Research Organization service contracts with cumulative value of $8.2M+.
Arie Shen has managed and led software projects, software creation and implementations and ran operations with sales responsibility for publicly traded software vendors. Arie is expert in creating and implementing management strategy: developing and executing market penetration, defining strategies for growth and allocating resources to achieve them, and selecting and negotiating joint venture opportunities.
Jillian Sidoti, Esq. is one of the country's leading experts on securities Regulation A+. Since 2008, Jillian has submitted multiple Regulation A Offering Circulars to the Securities Exchange Commission for approval making her one of the few attorneys familiar with the law prior to the changes under the JOBS Act.
"We have not finished recruiting for our Advisory Board," added Mr. Powers. "We are in discussion with leaders in agriculture, data analytics, veterinary medicine and other key areas of expertise that can further enhance the guidance of our incubator companies. With this initial slate of advisors, we are confident that we have assembled a brain trust that will provide our clients with an exceptional level of counseling."
About Murrieta Genomics
Murrieta Genomics provides access to next generation sequencing technology for researchers in the health, veterinary, agriculture, forensics and direct to consumer industries. The company is a true business incubator, offering mentorship and guidance from both the scientific and business perspective to aspiring genomic-related entrepreneurs. The founders of Murrieta Genomics have extensive background in business, finance, science and technology. They are supplemented with a prestigious advisory board from both business and science. In addition to low-cost incubation, the company provides hands-on consulting and will provide seed funding to qualified incubator graduates and connections to next-stage funders. For more information visit http://www.murrietagenomics.com.