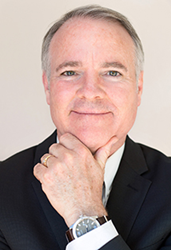 I am excited to share with the audience how SimplSeq is about to transform the genomic sequencing industry.
MURRIETA, Calif. (PRWEB) September 10, 2020
Murrieta Genomics, the launch pad for genomic sequencing startups, is pleased to announce that one of its incubator companies, SimplSeq, has been selected to present at the virtual First Look SoCal Innovation Showcase 2020 being held September 15 and 16 from 9 am to 3 pm (Pacific Daylight Time) both days.
The event is presented by the Alliance for SoCal Innovation and the Los Angeles Venture Association. Alexandria Real Estate Equities and Wilson Sonsini Goodrich & Rosati have sponsored the event, enabling all interested investors and entrepreneurs to attend at no charge by registering here. September 15 will host the Life Science track, and a Technology Track will be hosted the following day.
"It is an honor to be chosen as one of the 30 most innovative early stage companies in Southern California," stated John Powers, President of Murrieta Genomics and SimplSeq's CEO. "I am excited to share with the audience how SimplSeq is about to transform the genomic sequencing industry."
The First Look SoCal Innovation Showcase is an annual event that celebrates the best early-stage teams commercializing tech and life science breakthroughs from the top research institutions in Southern California. Startups will have an unparalleled opportunity to connect with top-tier investors and successful serial entrepreneurs. The day's program will feature a lineup of quick-pitch presentations, each followed by investor-led Q&A, and panel discussions with key investors and industry leaders.
"While most of the recent groundbreaking developments in genomics have been around sequencing technology and data analytics, we believe that a real opportunity exists in the front end," said Mr. Powers. "Thousands of labs are processing millions of samples every year that can benefit from our patent pending technology. Our process will enable them to produce more comprehensive results in less time, with fewer opportunities for errors. For the first time, labs can retain the original DNA material for future testing. It's really a game-changer."
The keynote speaker for the Life Science track is Dr. Agay Nirula, Vice President of Immunology at Lilly Research Laboratories. Prior to joining Lilly, Dr. Nirula held leadership positions at Amgen and Biogen Idec and was involved in several research programs and regulatory filings spanning diseases such as rheumatoid arthritis, systemic lupus erythematosus, multiple sclerosis, psoriasis, and vasculitis.
Investors participating in the Investor Panel in the afternoon session include Kairos Ventures, Alexandria Venture Investments, Westlake Village BioPartners, Amgen Ventures, Rivervest and Caltech.
About Murrieta Genomics
Murrieta Genomics provides access to next generation sequencing technology for researchers in the health, veterinary, agriculture, forensics and direct to consumer industries. The company is a true business incubator, offering mentorship and guidance from both the scientific and business perspective to aspiring genomic-related entrepreneurs. The founders of Murrieta Genomics have extensive background in business, finance, science and technology. They are supplemented with a prestigious advisory board from both business and science. The company provides Next Generation Sequencing (NGS) services, hands-on consulting, review, appraisal, and guidance. In addition, it provides help with company value propositions and potential seed funding support to qualified incubator graduates. For more information visit http://www.murrietagenomics.com.
Murrieta Genomics is part of the Murrieta Innovation Center, a building owned by the city of Murrieta and dedicated to supporting life science companies. The Innovation Center has medical device, therapeutic, software, clinical research and of course genomic companies that are working hard to advance new ideas and innovations that can impact the world in a positive way. The Center is also a resource for all types of local startup companies, offering services and workshops from a local SBDC, several veteran organizations, a SCORE branch and more.
Murrieta Genomics has an established collaborative Memorandum of Understanding with the University of California, Riverside and recently became a tenant of the University's Life, a 3,000-square-foot space in the Multidisciplinary Research Building specially outfitted to house startups in the life sciences, agriculture, biotechnology, and medical technologies, and is the first of its kind in the region.
In addition to an array of state-of-the art laboratory equipment, tenants will have access to UC Riverside research core centers across campus, such as a nanofabrication cleanroom, proteomics, stem cell core, and plant transformation, through a service agreement. Tenants will also have the opportunity to interact and collaborate with UCR researchers, faculty and students, attend seminars, access patent research services and entrepreneurial development workshops, and use UCR's SBIR/STTR Resource Center, which guides applicants through the process of obtaining commercialization development grants from the federal government.
About SimplSeq
SimplSeq, Inc. is a wholly owned subsidiary of Murrieta Genomics. The company was formed in November of 2019 to develop new methods for extracting, isolating, purifying and preparing samples for genomic sequencing. It has filed three patent applications around its technology and plans to bring its first products to market in early 2021. For more information, visit https://simplseq.com.