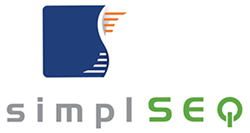 A new approach to sample prep is needed instead of incremental improvements to traditional methods.
MURRIETA, Calif. (PRWEB) December 22, 2020
Murrieta Genomics has announced that SimplSeq, Inc., a wholly owned subsidiary, has filed its fourth patent application to protect a new sample preparation technology that is designed to simplify the process for extracting, isolating, purifying and replicating DNA and RNA from biologic samples.
"Our internal validation testing has delivered some very exciting data, and we wanted to share that with collaborators," stated John Powers, CEO of SimplSeq. "When we delivered these results to our legal team, they immediately informed us that we needed to file an additional application with the Patent and Trademark Office."
SimplSeq has developed a completely new approach to preparing nucleic acids for analysis. "I have been at the bench for decades, running core facilities and working in academia, commercial and startup labs," explained Brandon Young, CTO of SimplSeq and inventor of the new processes. "We have seen sequencing technology evolve significantly in the last twenty years, but sample prep has only marginally improved. A new approach is needed instead of incremental improvements to traditional methods."
Young went on to explain that the company has developed a new way to bind DNA and RNA to solid structures that specifically captures the 3' end of these strands as opposed to current standard methods based on nonspecific charge-charge interactions. "We can eliminate many of the current steps in the process with our new method, while obtaining equivalent or better yields without length bias. By cutting these steps we can reduce opportunities for error, lowering labor costs and reducing the need for highly trained specialist technicians," he said.
One important result of this new method is the ability for laboratories to preserve the original DNA sample. This allows scientists to run several serial assays of the same input material instead of using it all up in the first assay. This will have a significant impact in areas where samples are scarce or difficult to obtain, such as forensics, biopsies and noninvasive screening.
The company plans to complete internal validation and testing soon and is in discussions with academic, research and commercial laboratories about extending the validation studies to external lab partners.
"Once we have external validation, we plan to offer our first product based on this technology in the first half of 2021," concluded Powers. "There are a number of applications for our process, and we have a roadmap designed to get to the market quickly. We anticipate a high level of demand for our products, as they will allow labs to save money, time and derive more information from their samples."
About Murrieta Genomics
Murrieta Genomics provides access to next generation sequencing technology for researchers in the health, veterinary, agriculture, forensics and direct to consumer industries. The company is a true business incubator, offering mentorship and guidance from both the scientific and business perspective to aspiring genomic-related entrepreneurs. The founders of Murrieta Genomics have extensive background in business, finance, science, and technology. They are supplemented with a prestigious advisory board from both business and science. The company provides Next Generation Sequencing (NGS) services, hands-on consulting, review, appraisal, and guidance. In addition, it provides help with company value propositions and potential seed funding support to qualified incubator graduates. For more information visit http://www.murrietagenomics.com.
Murrieta Genomics was selected as "The Most Influential HealthTech Company to Watch in Genomics Solutions" in 2020 due to the valuable contributions the company is making in this niche. For a digital copy of the story, click here.
Murrieta Genomics is part of the Murrieta Innovation Center, a RESI Tech Hub dedicated to supporting life science companies. The Innovation Center has medical device, therapeutic, software, clinical research and of course genomic companies that are working hard to advance new ideas and innovations that can impact the world in a positive way. The Center is also a resource for all types of local startup companies, offering services and workshops from a local SBDC, several veteran organizations, a SCORE branch and more.