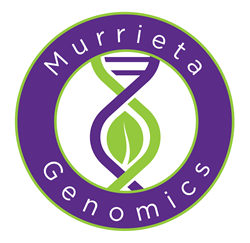 We can carry important information back to our incubator companies that will provide them with keen insights into the future of the industry.
MURRIETA, Calif. (PRWEB) May 16, 2019
Murrieta Genomics, the launch pad for genomic sequencing startups, will be one of the sponsors for the 14th annual "Sequencing, Finishing and Analysis in the Future" (SFAF) conference to be held May 21-23, 2019 at the La Fonda Hotel in Santa Fe, New Mexico.
SFAF is an annual meeting dedicated to bringing together experts in the genomics field—including representatives from the industries that serve this specialized scientific community. The meeting focuses on laboratory methods and computational tools used to help sequence, assemble, and finish genomes, including new sequencing technologies, which promise high-throughput results by sequencing more base-pairs per run at longer read-lengths.
Areas of emphasis include Genome Sequencing, Genome Assembly, Genome Analysis and Applications of Next Generation Sequencing. Over 250 attendees represent all areas of research and presentation topics range from wet lab genomics techniques to analysis techniques and hardware and software applications.
"This is a very unique event in our industry," stated Brandon Young, CTO of Murrieta Genomics. "The entire focus is on the future of NGS – which is where our startup companies are headed. By attending and sponsoring this conference, Murrieta Genomics is establishing itself as a thought leader in the field. We can carry important information back to our incubator companies that will provide them with keen insights into the future of the industry."
"Our conference is dedicated to research," said Chris Detter, conference founder and Chief Scientist and R&D Manager of MRIGlobal. "We focus on genetics as a whole and how to apply the current next generation sequencing technologies to analyze and utilize the genomes we're sequencing. But after 13 years, questions and challenges still remain – how do we utilize the vast amounts of data being generated by genomic sequencers to improve our world?"
The conference began in 2006 with 70 people in attendance and has grown to include over 250 researchers today. The original concept was to bring all the centers working in genomics around the world for three days of active discussions and meetings to compare notes and share insights.
The organizing committee for 2019 includes representatives from Los Alamos National Laboratory, MRIGlobal, AA Ontario, Broad Institute, Washington University, Battelle UK, Centre for Algorithmic Biotechnology, BCM and Black Hawk Genomics. Presentations and abstracts will be covering many aspects of sequencing, preparation, and analysis.
About Murrieta Genomics
Murrieta Genomics provides access to next generation sequencing technology for researchers in the health, veterinary, agriculture, forensics and direct to consumer industries. The company is a true business incubator, offering mentorship and guidance from both the scientific and business perspective to aspiring genomic-related entrepreneurs. The founders of Murrieta Genomics have extensive background in business, finance, science and technology. They are supplemented with a prestigious advisory board from both business and science. In addition to low-cost incubation, the company provides hands-on consulting and will provide seed funding to qualified incubator graduates and connections to next-stage funders. For more information visit http://www.murrietagenomics.com.