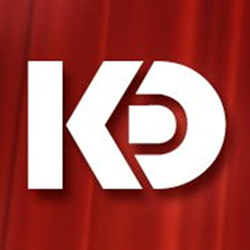 Conservatory of Film and Dramatic Arts
(PRWEB) August 18, 2014
Santa Fe University of Art and Design (SFUAD) today announced an articulation agreement with KD College Conservatory of Film and Dramatic Arts that offers a seamless transition for KD Acting, Musical Theatre (http://www.kdstudio.com/) and Film students to transfer into a four-year degree program in Santa Fe. The articulation agreement, uncommon in the state of Texas for a career college and university, allows KD College students to receive special pricing and streamlined admissions to SFUAD. The provisions also eliminate the SFUAD portfolio requirement for KD film students who qualify.
The program, designed to help students complete their BFA or BA requirements within two years, helps solidify the institutions' joint desire for students to complete their bachelor's degrees in the shortest amount of time so they can begin working in the film and performing arts industries as quickly as possible.
Based in Dallas, KD College offers 15-month associate degrees in film, acting and musical theatre http://www.kdstudio.com/, while SFUAD offers three intensive BFA tracks in film, as well as four BFA specializations and two BA degrees in theatre.
"We're excited about this new agreement with KD College, as the missions of our institutions are very complimentary," said Larry Hinz, president of SFUAD. "KD College produces qualified alumni whose skill sets upon graduation are naturally aligned with matriculating into Santa Fe University of Art and Design's BA and BFA degree programs. We also have a common vision about our curricula's industry relevance and learning outcomes, and we ensure that students can make industry connections while in school and gain the skills they need to enter the workforce."
KD College transfer students will participate in SFUAD's internship programs for theatre and film; an internship is a requirement for all SFUAD BFA graduates. This includes having a chance to work on campus with the university's Shoot the Stars! program, with the productions filming at Garson Studios, or with the university's FilmBizHub industry tenants. Students will also have the opportunity to work with a plethora of arts institutions in and around Santa Fe and across the country, notably through SFUAD's L.A. Experience internship program and the prestigious New York Arts Program.
"KD College is thrilled to be teaming up with Santa Fe University of Art and Design," said Gary Tyner, Jr., president of KD College. "This is an enormous opportunity for our students to keep their momentum and stay connected to the industry by continuing their education while in pursuit of a bachelor's degree. The similarities of our programs at KD College and SFUAD make for an easy transition to the university level of learning and experience. We look forward to a long relationship and sharing in the future success stories of both institutions' graduates."
SFUAD's Hinz added that the Dallas market is important for the university. In Fall 2014, approximately one-quarter of enrolled students at SFUAD hailed from Texas.
About KD College
For more than 30 years, KD College has been dedicated to the development of acting skills and motion picture production technical skills and to the creation of avenues into the professional world of entertainment. A subsidiary of KD Studio Inc., which offers an Associate of Applied Arts (AAA) degree program in acting, KD College has been rated "Exemplary" by the Texas Higher Education Coordinating Board. The school is accredited by the National Association of Schools of Theatre (NAST). For more information, visit http://www.kdstudio.com.
About Santa Fe University of Art and Design
Santa Fe University of Art and Design is an accredited institution located in Santa Fe, New Mexico, one of the world's leading centers for art and design. The university offers degrees in arts management, contemporary music, creative writing, digital arts, graphic design, film, performing arts, photography and studio art. Faculty members are practicing artists who teach students in small groups, following a unique interdisciplinary curriculum that combines hands-on experience with core theory and prepares graduates to become well-rounded, creative, problem-solving professionals. As a Laureate International Universities Center of Excellence in Art, Architecture and Design, the university boasts an international student body and opportunities to study abroad, encouraging students to develop a global perspective on the arts. Santa Fe University of Art and Design is accredited by The Higher Learning Commission and a member of the North Central Association, http://www.ncahlc.org.