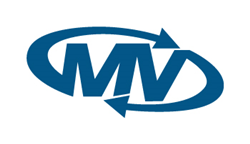 "Our program, utilizing MV's Pathways solution, provides game changing innovation that allows us to partner with each other and the community to collect and analyze this data together." Christina O'Claire, King County Metro Mobility Division Director
DALLAS (PRWEB) November 03, 2021
MV Transportation, Inc., a recognized leader in passenger transportation services, today announced the release of MV PathwaysTM, the company's solution to help communities and transit agencies expand personal mobility for individuals with physical motor limitations.
Today, more than one-third of U.S. residents have special transportation needs with many elderly and disabled individuals relying heavily on ADA paratransit, which often involves advanced scheduling, shared rides and longer commute times. At the same time, there is a lack of standardized pedestrian information available as an avenue to providing these individuals access to more transportation options.
MV Pathways provides detailed ability-based pedestrian trip guidance that enables individuals to be trained to safely use more accessible and less costly fixed-route buses. Increasing mobility and access to public transit benefits individuals with an ability to get to work and school, access healthcare and engage in the community. With an estimated 200 million paratransit trips provided each year in the United States(1), shifting a portion of those trips to lower cost fixed-route trips, for example, will provide meaningful operating cost reductions to transit agencies along with the associated greenhouse gas emissions, fuel consumption and traffic congestion.
The Pathways solution has a scalable architecture and robust cloud-hosted technology platform, secure integration to leading public transit passenger and scheduling software, access to crowdsourced pathway route characteristics that align with the OpenSidewalks and OpenStreetMap geographic information data standards, and structured rider travel training courseware and trained instructors.
MV Pathways was first implemented in early 2021 in close collaboration with King County Metro in Seattle, Washington. Metro's legacy program was manually intensive and faced technology and data limitations that made it difficult to scale or share insights with the County's partners, technology developers, and other departments and working groups. By leveraging MV Pathway's expanded features, Metro has experienced improvements to the quality, productivity and reach of its initiative and expects it will transition up to 10,000 rider trips annually from paratransit to fixed route or an alternate mode of public transit.
King County Metro's collaboration with MV was recently recognized by METRO Magazine for the Innovative Solutions Award for Accessibility, honoring bus operations and their partners who have implemented initiatives that helped them save money, run more efficiently, streamline operations, increase safety, improve customer satisfaction, increase ridership, and more.
"For too long, cities, counties and transit systems have lacked coordination in our efforts to bring equity to our public infrastructure," said Christina O'Claire, King County Metro Mobility Division Director. "Our program, utilizing MV's Pathways solution, provides game changing innovation that allows us to partner with each other and the community to collect and analyze this data together."
"For 45 years, MV has maintained a vision to improve the mobility of individuals in the communities we serve," said Tom Egan, MV Chief Executive Officer. "We developed the Pathways solution to enable our transit customers to bring even greater accessibility to their mobility challenged riders."
The latest release of MV Pathways includes an updated Pathway Review tablet application and enhanced integration with the United States Geological Survey (USGS) digital elevation models and General Transit Feed Specification (GTFS), which together will provide accelerated deployment for additional cities across North America.
(1)The American Public Transit Association (APTA) 2020 Fact Book
About MV Transportation, Inc.
MV is the largest privately owned passenger transportation contracting services firm in North America and a leader in providing the specialized on-demand ADA-compliant transportation of persons with disabilities and the elderly. We provide paratransit, fixed-route, public and private shuttle, and student transportation services, partnering with over 200 city and county government transit agencies, school districts, universities, airports and corporations. Founded in 1975, MV provides freedom for over 110 million passengers each year across 28 states and Canada with a team of 20,000 dedicated transit professionals. For additional information, please visit http://www.mvtransit.com.