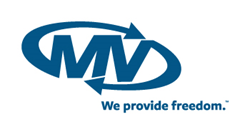 "VIA is committed to ensuring mobility and independence through high-quality transportation options for our VIAtrans customers, and we're looking forward to working with our new partner, MV Transportation," VIA President and CEO Jeffrey C. Arndt
DALLAS (PRWEB) November 07, 2018
MV Transportation, Inc., a recognized leader in passenger transportation services, today announced that it has been awarded a contract to provide paratransit services by VIA Metropolitan Transit beginning this November.
Under terms of the four-year contract, MV will provide safe and reliable curb-to-curb ADA-compliant paratransit transportation for the San Antonio and Bexar County region. The company will be responsible for operations, maintenance, dispatch, and safety within the VIAtrans paratransit service system. As part of MV's start-up efforts, the company will implement a driver hiring and training program and rigorous safety program in addition to purchasing a new fleet of approximately 144 vehicles—including wheelchair accessible Dodge Caravans and Ford Transit Vans.
"VIA is committed to ensuring mobility and independence through high-quality transportation options for our VIAtrans customers, and we're looking forward to working with our new partner, MV Transportation," VIA President and CEO Jeffrey C. Arndt said. "MV's experience as a leading provider of on-demand transportation will bring additional enhancements for VIAtrans that will ultimately provide a better customer experience."
"We look forward to our partnership with VIA and appreciate the confidence its leaders and board of trustees have placed in MV," said Tom Egan, MV President and Chief Operating Officer. "We are confident that we can enhance the experience VIA provides San Antonio paratransit passengers with our proven operational expertise and technical solutions."
MV is the largest privately-owned passenger transportation contracting services firm in North America and a leader in providing the specialized on-demand ADA-compliant transportation of persons with disabilities and the elderly.
About VIA Metropolitan Transit
VIA connects our community to opportunity, supports economic vitality, and enhances quality of life throughout our region. VIA, recognized by the Texas Transit Association in 2018 as the Outstanding Metro Transit Authority of the year, serves 14 member cities and the unincorporated areas of Bexar County, operating seven days a week on 92 routes. Last year, VIA provided nearly 40 million rides across the region. VIA's AAA bond rating reflects the organization's sound management and financial practices. Visit VIAinfo.net for more information.
About MV Transportation, Inc.
MV Transportation is the largest privately-owned passenger transportation contracting services firm in the United States. We provide paratransit, fixed-route, campus and corporate shuttles, and student transportation services, partnering with over 200 city and county government transit agencies, school districts, universities, and corporations. Founded in 1975, MV provides freedom for over 110 million passengers each year across 30 states and Canada with a team of more than 20,000 dedicated transit professionals. For additional information, please visit http://www.mvtransit.com.
Contact:
MV Transportation, Inc.
Jeff Womack, 972-391-4636
jeff.womack(at)mvtransit.com