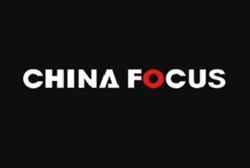 HOUSTON (PRWEB) February 18, 2020
Representatives with Houston, TX-based MyBioGate announced today that the company is actively seeking coronavirus treatment projects from companies around the world as a not-for-profit action by the company to help tackle the humanitarian crisis.
"If your company has a project or technology to treat the condition, and would like to seek Chinese partners or investors, get in touch with us as soon as possible," said Miao Guo Smith, Vice President of Operations and spokesperson for MyBioGate, "We have extended the submission deadline again to February 28, however, prolong to the situation, it is very urgent.
"MyBioGate is calling for all projects that may be of a solution to the current 2019 nCoV outbreak," explained Guo and added, "As of today, We have currently received the details of over 260 projects. After the internal screening, 107 projects have been submitted for the second round of review by Chinese professionals. The projects are being professionally reviewed 24/7 by the experts."
Guo went on to highlight that this is a human tragedy, and it's a not-for-profit action from the company, and all staff from the company are doing their best to help find a solution to the coronavirus situation. Currently, 35 physicians and scientists on the frontier have joined MyBioGate COVID-19 Project Review Committee, including Dr. Cao Bin's team who is leading the Remdesivir clinical trial in Wuhan; experts from the National Clinical Laboratories; professors from Wuhan Institute of Virology, and other domestic and international universities; scientists from MNC engaged in anti-viral drug research and development (BMS, Gilead, etc.).
MyBioGate is seeking projects in Drug, Medical Device, Diagnosis, and Vaccine categories. As the breakout is a serious threat to public health, the China National Medical Products Administration (NMPA, also known as CFDA) has announced to accelerate approval speed for projects associated with the treatment of the virus.
Guo also urged that if any coronavirus treatment project is in any of the following stages, please send the details by completing this form:
Research
Pre-clinical
IND
Phase I
Phase I/II
Phase II
Phase II/III
Phase III
Phase IV
Approval
Marked
Prototype
Technology Platform
Guo also asked those interested in submitting the project to explain the competitive advantage of their respective projects.
"Owing to time constraints and the urgency of the situation, the deadline for this application is February 28. If your project is found interesting to our China partners, we will contact you right away to move forward," highlighted Guo.
Regarding the company, Guo highlighted that MyBioGate is a cross-border healthcare consulting firm that works with biotech and medtech clients, and the Chinese pharma companies and investors. MyBioGate helps innovative healthcare projects connect with Chinese capital, market, and expert resources.
MyBiogate also organizes various China Focus events worldwide to bring together investors, pharma leaders, and innovators from China and around the world for an exclusive partnering event designed to inspire, educate, and foster cross-border investment and collaboration in leading biopharma innovations.
For more information about MyBioGate's services, please visit https://en.mybiogate.com/services/
About MyBioGate
MyBioGate is a healthcare consulting firm. We offer marketing, strategy, and execution support to help healthcare innovation grow by taking advantage of China's huge market potential. We help innovative companies with China-Landing services and help them find reliable Chinese investors and partners. MyBioGate is committed to linking healthcare innovations in China and overseas. We share global healthcare innovation, entrepreneurship, investment trends, KOL opinions, important events and conferences, in-depth research and analysis, allowing Chinese medical and health companies and investors to gain insight into trends and seize investment opportunities. Our China Focus forums, Global Healthcare Innovation Competitions, and roadshows to China provide innovative companies who intend to enter China market with platforms for exposure to potential investors and partners.
Contact Details:
Feier Chen
Marketing Manager
7707 Fannin Street
Ste. 200
Houston, TX 77054
United States
Phone: (832) 497-2220
Email: feier.chen at mybiogate.com
Source: MyBioGate Inc. (en.mybiogate.com)
###