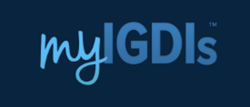 Saint Paul, MN (PRWEB) June 02, 2016
Early Learning Labs, Inc. today announced the launch of two new Pre-K assessment offerings aimed towards helping Pre-K educators identify struggling learners and helping them get back on track towards the goal of Kindergarten readiness.
Launched under the myIGDIs Pre-K assessment brand is an all-new iPad version of the myIGDIs Early Literacy+ assessment solution, as developed and tested by researchers at the University of Minnesota. This new iPad application allows Pre-K educators the power of rapid universal screening combined with more intensive progress monitoring of students who do not meet seasonal screening benchmarks. In addition, this new iPad application will save educators significant time by eliminating the need for manual scoring.
"Our customers nationwide have been asking us for a digital Pre-K assessment solution in addition to creating additional assessment tools to complement the existing myIGDIs early literacy and early numeracy assessments. We've responded to their requests by introducing our new iPad application and also a new multi-domain assessment product called ProLADR intended to provide educators and parents a multi-dimensional evaluation of their child's growth and developmental needs," said Steve Johnson, President of Early Learning Labs.
The Profile of Preschool Learning & Developmental Readiness (ProLADR) is an all-new authentic assessment designed to ensure Kindergarten school-readiness across a range of learning domains developmentally significant in early childhood. The ProLADR assessment tool provides Pre-K educators a more comprehensive evaluation method to measure a child's growth and developmental needs in areas including social & emotional learning, creativity and the arts, physical and motor and approaches to learning. Both new assessments are now available at http://www.myigdis.com.
About Early Learning Labs
Early Learning Labs represents the product of two decades of research and innovation at the University of Minnesota - research conducted by a team of educators, researchers, and practitioners. With the goal of doing high-quality research that leads to effective and "do-able" practice, we offer early childhood educators with evidence-based solutions for their classrooms. Early Learning Labs is dedicated to helping early childhood educators establish important learning goals early and measure progress often. For more information please visit http://www.myigdis.com/.