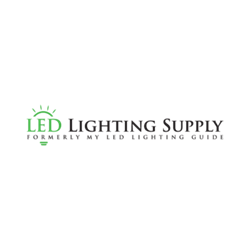 My LED Lighting Guide is now LED Lighting Supply
NASHUA, N.H. (PRWEB) July 29, 2020
Founded in 2008 by Dwayne Kula, MyLEDLightingGuide began as a resource to guide customers through the unfamiliar aspects of LED lighting. At the time, LEDs were still emerging as an alternative to more popular HID, HPS and metal halide fixtures. MyLEDLightingGuide's primary goal was to educate customers about the many benefits of LEDs and provide guidance when switching to LED fixtures.
"We want our brand to better reflect what we actually do. MyLEDLightingGuide made sense when LEDs were new and not much was known about LED Lighting. Today, it's about solid products, great support and consultative sales. LED Lighting Supply reflects our growth in the LED lighting space," said Dwayne Kula, President.
LED Lighting Supply has been, and always will be, a high-quality supplier of commercial and industrial LED lighting. They will continue to be a source of education and information surrounding LEDs. To better align the brand with the business MyLEDLightingGuide is now LED Lighting Supply.
LED Lighting Supply provides primarily commercial and industrial lighting but offers plenty of options for the average consumer as well. From indoor barn lighting to explosion proof fixtures, they can supply an LED lighting solution for almost any space. With an emphasis on a seamless customer experience, powered by an expert sales team and a wide range of high, quality products, LED Lighting Supply will continue to be a resource in the LED lighting industry.
About LED Lighting Supply
Founded in 2008 and based in Nashua, N.H., LED Lighting Supply is a leader in commercial and industrial LED lighting across the country. Their goal is to provide complete customer support from the initial product purchase to installation, and beyond. With a stellar reputation for reliable, state-of-the-art products, innovation, and commitment to customer satisfaction, LED Lighting Supply has earned the respect of contractors and business owners across the nation.