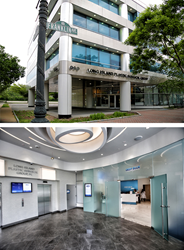 MML has helped LIPSG strengthen our incoming leads process. We rely on it to track, educate, and nurture prospects and this has led to more effective operations.
AUSTIN, Texas (PRWEB) September 15, 2020
MyMedLeads, a leader in the development of lead management tools for the medical industry, is assuring that the largest private academic plastic surgery practice in the US makes every lead count. Long Island Plastic Surgical Group (LIPSG) has implemented MyMedLeads (MML) to capture, track, and manage leads for all eight of its practice locations.
MyMedLeads lead management software acts as a one-stop viewing center for every lead at a practice. The system automatically captures 100% of phone inquiries and web inquiries and makes it easy to visualize the practice's sales funnel, including how many leads there are, which stage each one is in, and what steps need to be taken to move them closer to becoming a patient. The lead nurturing tools ensure that the surgeon's name stays in front of prospective patients through consistent engagement and communication.
"MML has helped LIPSG strengthen our incoming leads process. We rely on it to track, educate, and nurture prospects and this has led to more effective operations. We have greater visibility to exactly which marketing efforts work -- and do not work," said Gary Blank, Executive Director at LIPSG. "MML also allows LIPSG to seamlessly transfer prospects to our Electronic Medical Record and Practice Management (EMR/PM) software so scheduling is streamlined with captured data automatically populated."
MyMedLeads can track virtually any lead source including websites, online directories, web forms, PPC campaigns, organic searches, social media, email campaigns and TV/print/radio ads. The software subscription includes call tracking numbers and can automatically capture caller data along with the lead source that sent them.
"We're always thinking about growing and being innovative in everything that we do. This includes following best practices in regards to taking calls and lead follow up," said Jeanine DiGennaro-Weredyk, Director of Marketing and Communications at LIPSG. "A great deal of effort and marketing expenses are needed to get prospective patients to contact us, so the last thing you want is for any leads to be lost and forgotten – especially when we are seeing incredible spikes post-COVID in our website traffic."
# # #
About MyMedLeads.com
A comprehensive lead management tool for the medical industry that captures, manages, and converts prospects to patients. The MyMedLeads.com tool helps manage all inquiries (online & phone) so that you capture virtually 100% of your prospects. It measures the key response time of your staff, offers text message reminders to prevent no-shows, provides ROI reporting on all marketing expenditures, generates online reviews of your medical practice and provides automated email campaigns per procedure to effectively nurture prospects. It easily seamlessly integrates with all leading EMR (Electronic Media Record) and PM (Practice Management) vendors so data is automatically populated eliminating the need for manual data entry. Call (844) 446-9633 to learn more.
About Long Island Plastic Surgical Group
Long Island Plastic Surgical Group is the largest, longest-running private and academic plastic surgery practice in the United States. Through their affiliated Residency Programs, more than 130 residents and 34 burn fellows have received superior training and gone on to become some of the most highly respected surgeons in their fields. LIPSG also offers medical-grade skincare through their Deep Blue Med Spa and a 24/7 on-call service, Dr.STITCH, for the immediate care of wounds, lacerations, burns, hand and face injuries, and other traumas. Through their partnership with ReSurge International, LIPSG surgeons train local and international surgeons while donating their time to provide free reconstructive surgery to underserved patients. Since its establishment in 1948, LIPSG has grown to include a flagship facility in Garden City, satellite offices in East Hills, Babylon, and Huntington, and a New York division, New York Plastic Surgical Group, with locations in Manhattan, Brooklyn, and Flushing.