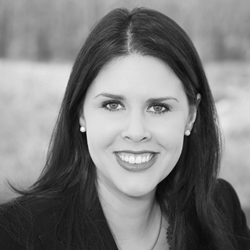 "By paying close attention to symptoms and focusing on the dietary and environmental factors that aggravate those symptoms, Mymee alleviates some of the most debilitating manifestations of autoimmune disease. It's a diametrically different approach to treating autoimmunity."
NEW YORK (PRWEB) June 15, 2020
Mymee, Inc. the digital health company that empowers those who suffer from autoimmune disease, such as Lupus, Rheumatoid Arthritis, and Crohn's, to reclaim their health, today announced that Melinda Decker has joined as Chief Commercial Officer (CCO). Melinda has served as a Mymee advisor since 2019, and her new appointment will accelerate commercialization of Mymee's digital care program.
The Mymee program combines an intuitive mobile app, data analytics, and certified health coaches to identify triggers for disease symptoms, including diet and environmental factors, to improve health. Mymee has demonstrated clinically meaningful improvement in fatigue, pain, and other quality-of-life measures. Mymee currently offers it's program directly to individuals, as well as through large self-insured employers and health plans.
Melinda brings experience ideal to accelerate commercialization of this program. She is a global biopharmaceutical and digital health leader with a mix of commercial and R&D expertise. She brings a solid background in digital therapeutics, digital health and digital marketing with extensive experience in the autoimmune therapeutic area. She previously held leadership roles at both AstraZeneca and Pfizer, and most recently has been advising companies on their digital health strategies. She also is an advisor to MIT's Health Science and Technology program.
This appointment comes at a crucial time in Mymee's development, as well as for people living with autoimmune disease. The COVID-19 pandemic has highlighted the prevalence of autoimmunity and immune-compromised people in our communities. It is one of the costliest disease categories in US healthcare and unfortunately is growing rapidly. Not only is the prevalence of autoimmune disease increasing, potentially even amplified by the pandemic itself, but the total cost for treatment is, as well.
"Recent treatment advances have centered around specialty medications, including biologics. They can be life changing, but are not effective for all patients, are expensive and can have decreased efficacy over time. They are also associated with significant side effects, including with long-term use," said Dr. Nicole Bundy, Rheumatologist and Chief Medical Officer for Mymee. "By paying close attention to symptoms and focusing on the dietary and environmental factors that aggravate those symptoms, Mymee alleviates some of the most debilitating manifestations of autoimmune disease. It's a diametrically different approach to treating autoimmunity."
Not only does Mymee improve health, it can also save payers and self-insured employers substantial money. "Melinda's appointment will help get this valuable program into the hands of people living with autoimmune disease to improve their health and quality of life," said Mette Dyhrberg, Mymee's Founder and CEO. "We have both clinical and commercial validation, but know that we must expand in order to broaden the impact on the lives of the people we serve."
About Mymee
Mymee, Inc. is a digital health company that empowers those who suffer from autoimmune disease to reclaim their health. Mymee's program takes a highly personalized approach that uses proven technology to decode each individual's unique triggers. The program is supported by certified health coaches who help guide behaviors and assist individuals to master their autoimmunity.
As background, autoimmune diseases include Rheumatoid Arthritis (RA), Lupus (SLE), Psoriasis (PsO), Psoriatic Arthritis (PsA), Crohn's, Multiple Sclerosis (MS), Inflammatory Bowel Disease (IBD), Ankylosing Spondylitis (AS), and approximately 80 more.
To learn more about Mymee, visit us at http://www.mymee.com or follow us on Twitter @mymeehealth