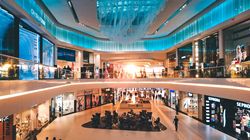 AboutFace represents everything that a mystery shopping company should be, and we're thrilled to once again give them our first-place ranking in 2020.
Overland Park, KS (PRWEB) November 29, 2020
TopConsumerReviews.com once again gave its highest recommendation to AboutFace, an industry leader among Mystery Shopping platforms.
When businesses like movie theaters, restaurants and retail stores want a customer's perspective on their day-to-day operations, they often utilize mystery shoppers. Also known as "secret shoppers", these individuals are contracted by third-party services who specialize in gathering information for their clients - everything from how clean the restrooms are, to how professionally and efficiently the employees interact with clients. Without disclosing their identity, mystery shoppers take note of these details and report back, and the secret shopping service then relays the information to the business. Although there are many online services offering to connect people interested in mystery shopping with opportunities, only those that do so without charging a fee can be trusted to be reputable: secret shoppers are paid for what they do, either in cash or with gift cards and other rewards, and should never have to "pay to play". The best mystery shopping companies have been around for decades and invite prospective shoppers to sign up for free.
"AboutFace continues to be our resource of choice for anyone interested in mystery shopping," confirmed Brian Dolezal of TopConsumerReviews.com, LLC. "By reputation alone, this service stands out in the industry: the Better Business Bureau gives AboutFace a flawless 'A+' rating, and their secret shoppers praise them for fun, high-quality shops that include everything from hotels to grocery stores, plus consistent, timely payments via PayPal. We also love that AboutFace is completely transparent: prospective shoppers can access their Resources page and social media channels to learn all about the process, even before creating an account. AboutFace represents everything that a mystery shopping company should be, and we're thrilled to once again give them our first-place ranking in 2020."
To find out more about AboutFace and other Mystery Shopping companies, including reviews and comparison rankings, please visit the Mystery Shopping category of TopConsumerReviews.com at https://www.topconsumerreviews.com/mysteryshopping/.
About AboutFace
AboutFace seeks to improve their clients' businesses in specific, profound and measurable ways. This is accomplished by partnering with CEOs and their leadership teams to conceive clever, customer-centric strategies that engage customers in new and exciting ways. One of their primary methods for carrying this out is mystery shopping, which allows their clients to have a first-person report on the day-to-day customer experience at their retail location, restaurant, or other facility.
About TopConsumerReviews.com
TopConsumerReviews.com, LLC is a leading provider of reviews and rankings for thousands of consumer products and services. From Mystery Shopping to Job Search sites and Debt Consolidation programs, TopConsumerReviews.com delivers in-depth product evaluations in order to make purchasing decisions easier.