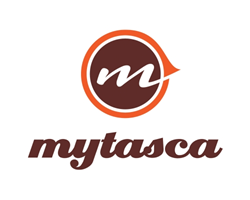 I decided something could be done to help get more college grads into good jobs.
Minneapolis, MN and San Antonio, TX (PRWEB) June 09, 2014
A new online service designed to simplify and speed the process of recruiting and hiring of graduates of America's colleges and universities is being announced today by Campus Media Group, a leading national marketing firm focused on the college demographic. Called Mytasca™ (http://www.mytasca.com), the new service is aimed at both recruiters and college career center professionals. It is being introduced at the annual conference of the National Association of Colleges and Employers (NACE), which begins today in San Antonio.
Unemployment and underemployment are serious problems for college grads and for the American economy. About 48 percent of grads employed are in jobs the Bureau of Labor Statistics suggests require less than a four-year college education. Recent research by Accenture says only about two-thirds of grads will find work in their chosen field, and only 42% will find a job within six months. After College Inc. says only 17% of this year's grads have a job lined up, down from 2013.
"I decided something could be done to help get more college grads into good jobs instead of them simply graduating into unemployment," said Thomas Borgerding, CEO of Campus Media Group. "We've been developing the Mytasca service over the past four years specifically to address that problem – and we're doing it by bringing recruiters and college career center people closer together, helping them communicate more effectively and achieve their common objectives."
The Mytasca online database service consolidates and centralizes a wide variety of data to make the recruiter's job much easier – to find the talent their employers need from among the ranks of college grads. It is the only online resource to combine U.S. government IPEDS* statistics data with university career center data – information such as contact info, events, and services offered – for virtually every career center at every college and university in the U.S.
"Users testing Mytasca have reported a 40-70% time savings over any other school search and selection service available," said Borgerding. "That extra time can be used to focus on recruiting and building relationships, rather than dealing with the burdens of endless research."
Mytasca lets recruiters search in seconds to find the information they need. "We built it knowing that recruiters are truly all about developing relationships, and focused on hiring the best people for the positions they need to fill – and all that takes time," said Borgerding. "Mytasca lets them spend more time connecting with the right people and less time on the drudgery of searching for information."
How Mytasca Helps Recruiters
Mytasca is the only resource available to recruiters containing institutional, demographic, and career center information. The benefits for recruiters at American businesses are many:

It greatly reduces the time spent pulling data from the IPEDS* website to determine the demographics of the graduated student body
Lets recruiters search for institutions by name, discipline, and degree in seconds instead of hours
Directly links to career centers at each institution, right within Mytasca – instead of spending time visiting each university's web site and searching through many pages to find the appropriate career center and contacts
Creates favorite lists for institutions, career centers, contacts, and events – with the click of a button
Saves all contacts to Mytasca, from the employer's entire recruitment team
Consolidates contacts so that all of a single university's recruitment contacts are in one place
Lets recruiters make more efficient decisions, including fewer subjective decisions about where to recruit, by adding objectivity – with statistics and demographic information for each institution
Searches diversity data by institution, discipline, or degree
Lets recruiters spend more time recruiting
How Mytasca Helps College Career Centers
Not only are college career center budgets shrinking, their staffs are being squeezed for results and placement of their students. They can and should be doing more to develop relationships with the employers who can hire their students. Mytasca helps facilitate better quality conversations between recruiters and career centers by putting all the facts and stats in one place and letting both parties focus on what's most important: placement of the right students in the right careers in a timely manner.
What It Costs
Mytasca is free for educational institutions to list their information in the online service, and to update it as often as they wish. (It takes only 5 to 10 minutes for an institution to update its page.) For employers/recruiters, pricing for access to the full features of Mytasca is $2,500 for an annual subscription for the first seat, and $500 for each additional seat.
Customer Testimonials

"In an area where there doesn't seem to be any robust, one-stop solution, the Mytasca school search and selection tool is as advanced as we have seen for analyzing graduation data. Mytasca is much faster and easier than anything else we have attempted to build internally or use off-the-shelf. Plus, there is an added ease-of-use having all university career center information in one place. We look forward to using Mytasca!" – University Relations Manager, Fortune 50 company
"Mytasca is a great tool for employers who want to improve their school selection process. I encourage my clients to broaden their search for schools by matching specific criteria such as the number of students in a specific degree or diversity needs. Since Mytasca also has the career center information included, it will save hours of research and truly help get the needed data, quickly and painlessly." – Jeff Goodman, Founder, Campus Strategic Partners LLC
About Mytasca.com
Mytasca™, a division of Campus Media Group, is an online information service and set of tools that centralizes information to help connect and facilitate conversations between employers and universities. Its goal is to help college career centers reach more employers, and to help employers spend more time recruiting students and working with career centers, rather than researching the information that should be easy to find.
It is based on almost four years of research and extensive discussions with a variety of employers and university career centers. Mytasca is the only resource that contains institutional, demographic, and career center information all in one place, for virtually all higher-education institutions in the U.S. More than 4,500 two-year and four-year institutions, both online and brick-and-mortar campuses, are contained in its database. It is also the only resource that is free for educational institutions' career centers to list their information.
About Campus Media Group
Founded in 2002 and headquartered in Minneapolis, Campus Media Group (http://www.campusmediagroup.com) is a media and marketing agency that helps national brands and advertising agencies reach college students across the U.S. The company's core offerings include media planning and buying for online and social media, out-of-home, print, direct marketing, event marketing, and advertising channels. It assists major brands and employers with their youth marketing initiatives and has gained wide recognition as experts in reaching the college demographic. This expertise, coupled with its strong and long-established media relationships and partnerships across the U.S., have made Campus Media a trusted partner among the nation's largest brands, such as Amazon.com, AT&T Wireless, Citibank, Deloitte, Deutsche Bank, Discover Card, FedEx, Goldman Sachs, Google, GRE, Hardee's, McDonald's, Microsoft, Pizza Hut, Sprint, The Economist, the U.S. Army, U.S. Cellular, and Warner Bros.
About NACE and Its Conference & Expo
Information on the NACE event next week: http://www.naceweb.org/ConferenceExpo/default.htm. Since 1956, the National Association of Colleges and Employers (NACE) has been the leading source of information about the employment of college graduates. For more information, please visit http://www.naceweb.org. NACE's virtual press room: http://www.naceweb.org/press-releases.aspx.
Contact:
Tom Borgerding, CEO
Campus Media Group
tom(at)campusmediagroup9dot)com
651-592-5500
----------
*IPEDS: Integrated Postsecondary Education Data System
(U.S. Department of Education)