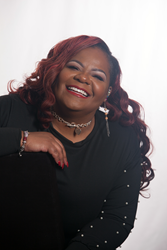 The domino effect of these tragedies is unimaginable. From four-year-old children to grandparents, these shootings and killings are becoming an epidemic, leaving no one exempt.
MILWAUKEE (PRWEB) October 05, 2018
Mz. Kim Productions announced today that the Greater Milwaukee Premiere of "53206: Milwaukee" will be hosted by the Marcus Majestic Cinema on October 26, 2018 at 6 pm CT. The the multi-award winning film "53206: Milwaukee," is based on an original story by Kimberley T. Zulkowski starring local Milwaukee talent Imani Brown, Carnelious Gill, Terrell Lewis, Dinah Williams, Paulos Hughes, and Erick Perkins. The film is produced by "Mz. Kim," Kimberley T. Zulkowski's, Mz. Kim Productions, Stephen Gregory Curtis and Tory Lowe, and co-produced by Joshua Nickel and Rubin Whitmore.
The film is inspired by true events that occur within the 53206 zip code in Milwaukee, which is one of the deadliest, most segregated cities, with drastically substandard education and highest poverty rates in the U.S. As a result, Milwaukee has been deemed the worse place for blacks to live. "53206: Milwaukee" tells the story of Robbie, a young, talented, aspiring singer who must decide whether to escape the crime-ravaged city where she grew up and go to Julliard or stay on her quest to end the violence and rebuild her community.
Almost exclusively an all Milwaukee cast who are first time actors, "53206: Milwaukee will showcase Milwaukee talent," said Kimberley T. Zulkowski, EP/Producer/Director/Writer of "53206: Milwaukee" and 53206 native, "And I'm excited to show the world what is going on in our community." All profits for the film will go to philanthropic efforts to assist communities suffering from this brutal epidemic of violence. Some of the endeavors will include, educational programs for children, rally for peace events, funding to pay expenses for burials for homicide victims, and many others.
"We are ten times more likely to get shot here than any other city, so we are just trying to let people know what we go through every single day," stated Imani Brown, lead actress of "53206: Milwaukee." She added, "And Robbie has experienced lots of deaths in regards to gun violence, and I have as well."
In reference to his supporting lead role in "53206: Milwaukee," 17 year old Carnelious Gill added "These are the people who gave me a chance to do what I love. Other people shot me down, but these are the people who gave me the chance to do this, and I thank you all from the bottom of my heart. I can't say it enough."
Marcus Theatres will host additional screenings of "53206: Milwaukee" on October 26th, 27th, and 28th at Majestic Cinema, North Shore Cinema, and South Shore Cinema. To purchase tickets, visit http://www.marcustheatres.com/movies/53206-milwaukee
The Cast is available for interviews at the premiere, as well as in studio, on the radio, in person, and by phone.
Mz. Kim Productions is an award-winning production company which develops and produces independent film, and original music production. Their films are designed provide life changing experiences for the viewers as they are based upon true events. For additional information, visit http://mzkimproductions.com