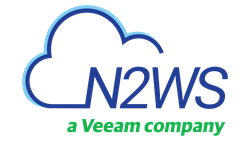 Everyone should be able to rest easy knowing that potential downtime is no longer a concern
WEST PALM BEACH, Fla. (PRWEB) August 30, 2018
N2W Software (N2WS), a leading provider of cloud-native backup and recovery solutions for data and applications on Amazon Web Services (AWS) and a Veeam company, today announced the opening of its new office in Bucharest, Romania. This new office comes on the heels of the opening of its UK office less than a year ago and continued exponential growth. For the second quarter of 2018, N2WS' recurring revenues grew 111% over the same period in 2017 as enterprise subscriber growth surges into the thousands.
N2WS is expanding to provide on-the-ground support to customers across the globe, and now has a presence in the USA, the UK, Germany, Spain, Italy, Romania and Australia (which also serves New Zealand). The opening of the new Bucharest office brings several key business functions to the global reach of the company, advancing the company's technical expertise and furthering their plan for growth across EMEA. It also consolidates N2WS' commitment to respond to the increasing demand of public cloud adoption in the region and give their customers more local based operability.
The Bucharest, Romania office will also play a large role in the company's expansion into new markets, serving as an inside sales and digital marketing centre. Currently protecting hundreds of thousands of Amazon Elastic Compute Cloud (Amazon EC2) instances for over a thousand enterprises worldwide, N2WS is aiming to address all of its customers' needs.
"We are excited with the opening of the new Bucharest office, which enables us to advance our development in the market and continue to build our forward-thinking backup strategy." said Alexander Thomson, Director of Sales for EMEA and APAC at N2WS. "Thanks to our growing team and our promise of continuous availability and data protection, we are able to partner with companies of the stature of DB Systel. The German railway company relies on N2WS not only because we help them keep their data safe; we give them the consistent backups and the high-speed recovery and disaster recovery they require."
As more companies choose AWS to store their data around the world, N2WS continues to offer its best-in-class solutions such as Cloud Protection Manager that offers enterprises capabilities such as automated backup for Amazon DynamoDB, RESTful API, and AWS CloudFormation templates.
N2WS also recently announced they have been named the winner of a Gold Stevie Award in the 15th Annual 2018 International Business Awards in the Best New Product or Service of the Year category. The IBA are the world's premier business awards program and as a gold winner, N2WS was recognized by the judges for Cloud Protection Manager's (CPM) efficacy, disaster recovery, and for its varied key feature benefits.
"We believe everyone should be able to rest easy knowing that potential downtime is no longer a concern," said CEO of N2W Software, Jason Judge. "This award reflects our efforts in accomplishing this goal and our incredible team's passionate commitment to bringing a user-friendly solution to enterprises running production workloads on AWS. We are so thankful to our customers who have shared their positive experiences with our leading backup, recovery and DR solution."
Details about this recognition are available at: https://n2ws.com/about/press/gold-stevie-awards-winner-iba
To contact any of the N2WS offices around the world please visit: https://n2ws.com/contact
About N2WS
N2WS (part on Veeam Software) is a leading provider of enterprise-class backup, recovery and disaster recovery solutions for Amazon EC2, Amazon Relational Database Service (Amazon RDS), Amazon Aurora, Amazon Redshift, and Amazon DynamoDB. Used by thousands of customers worldwide to protect hundreds of thousands of production servers, N2WS Cloud Protection Manager is a preferred backup solution for Fortune 500 companies, enterprise IT organizations and Managed Service Providers operating large-scale production environments on AWS. To learn more, visit https://n2ws.com.
CONTACT:
Tara Lefave Stred
LEWIS
N2WS(at)teamlewis.com
541-207-6413