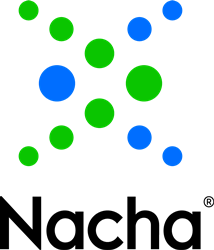 HERNDON, Va. (PRWEB) December 29, 2020
It was two years ago when Nacha's Payments Innovation Alliance launched the Faster Payments Project Team to play a crucial role in helping organizations gain clarity on faster payments. Its mission was to provide tools to help financial institutions and business end users shape their faster payments strategy. This work continues today.
So far, the Project Team has completed two valuable resources for the industry:
 Faster Payments 101– This educational primer is designed to help small- to mid-sized financial institutions understand their faster payments options in the marketplace.
 Faster Payments Playbook for Financial Institutions – Launched jointly with the Faster Payments Council, the Playbook is an online educational and decisioning platform designed to help banks and credit unions develop a faster payments strategy.
This year, the Project Team started work on the Faster Payments Playbook for Corporates. This second version of the online Playbook focuses exclusively on helping businesses navigate the changing faster payments landscape.
With the goal of releasing the completed corporate tool to the industry during the first half of 2021, the Project Team will reconvene in January to continue its work. To learn more about the Alliance, visit nacha.org/payments-innovation-alliance.
About Nacha
Nacha governs the thriving ACH Network, the payment system that drives safe, smart and fast Direct Deposits and Direct Payments with the capability to reach all U.S. bank and credit union accounts. More than 24 billion ACH payments were made in 2019, valued at nearly $56 trillion. Through problem-solving and consensus-building among diverse payment industry stakeholders, Nacha advances innovation and interoperability in the payments system. Nacha develops rules and standards, provides industry solutions, and delivers education, accreditation and advisory services.