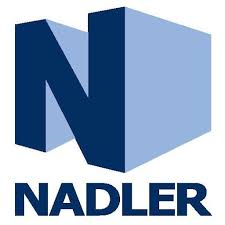 Each client project is treated like it's our only project...
New York, NY (PRWEB) August 08, 2017
Since 1977, Nadler Modular Structures, headquartered in New York, has been honored to serve hundreds of customers spanning a variety of industries. While the technology and methodologies behind offsite, prefabricated construction have continued to change and evolve, Nadler has always been dedicated to applying the latest innovations with sound architectural design that blends utility, value, and aesthetics.
Nadler's growth and success spanning four decades is attributed to its team of dedicated modular construction professionals, and a commitment to always do what's right by its clients.
"No matter the size, each client project is treated like it's our only project, ensuring every client receives the highest level of quality and execution," said Jeff Neeman, CEO of Nadler Modular. "It is for this reason that so many of our clients come back to us for multiple projects, and why our growth is driven in large part by client referrals."
Nadler serves both the commercial and public sectors, and is a certified GSA vendor for supplying U.S. Federal Government entities with modular building solutions. We are also proud to be a certified Minority Owned Business (MBE) in the States of New York and New Jersey.
Modular construction has continued to become more mainstream as an acceptable, tier-1 building solution. While modular construction is certainly not new, it seems to be getting noticed by contractors, including large high profile projects. At the end of the day, modular can look just as good as on-site construction, but can be delivered in a lot less time, with less risk and cost overruns, and all without compromising on quality.
"These are not the modular buildings we had when we were kids," said Joseph Martino, Director of Finance for the Danbury School District which is among Nadler's many public sector clients. "Those considering modular, should not underestimate the quality."
Nadler has been honored to serve its clients in both the U.S., and abroad for over 40 years, and look forward to continuing to find new ways to deliver the highest in quality and service to our clients for another 40 years.
To learn more about Nadler Modular, please visit nadlermodular.com.