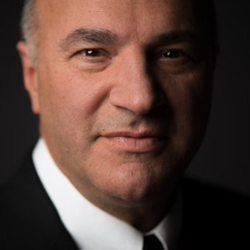 NAIFA members serve Main Street USA. We are coming together during Impact Week to further explore how we can make a positive impact on the financial security of American families and businesses.
FALLS CHURCH, Va. (PRWEB) May 04, 2020
This May won't find NAIFA members combing Capitol Hill, visiting legislators, as in years past. Instead, the oldest and largest financial services professional association will stage a virtual event open to a myriad of its partner organizations and featuring a Shark Tank celebrity the last day.
NAIFA President Cammie Scott will kick off the three day Impact Week that starts with the Diversity Symposium on May 19th. Scott describes the day as a series of interactive sessions with key leaders in the diversity and inclusion space that will lead financial services professionals through understanding where we are in today's workforce and how COVID-19 is rewriting the rules. "The day will bring together financial services professionals across all practice areas, as well as governmental agencies and corporations, as we explore what we can do together to make a positive impact for Main Street American families and businesses," Scott said.
Day two is Advocacy in Action Day, chaired by NAIFA Trustee Wes Booker and hosted by NAIFA President-Elect, Tom Michel. Featured here is a panel discussion with Julie Herwig of New York Life, Susan Neely and Joyce Meyer of the ACLI and Laura Haines of Guardian on lobbying from the living room. Then, NAIFA's Government Relations Committee will explore how important political involvement is in serving the best interests of clients, promoting the industry and reaching one's professional peak. The session will also provide tips on how becoming active in state and federal campaigns puts people in office who understand and can create a favorable governmental climate. Statements from Representative Tom Suozzi and Tom Reed will also be featured.
Last up is Leadership Day on May 21st put together through NAIFA's Business Performance Center chaired by NAIFA Trustee, John Wheeler. Larry Holzberg, NAIFA Secretary hosts an inspirational and needed day for financial advisors to focus on making a positive impact through next-level leadership. Renowned speaking coach to financial advisors Dierdre Van Nest will teach how to make emotional connections faster to help lead change. Headlining Leadership Day is Kevin O'Leary, a host on ABC's hit show, Shark Tank, and founder of O'Leary Financial Group.
NAIFA Nation Impact Week is slated for noon to 3 pm eastern each day. The Zoom-platform event is free of charge and open to anyone in the financial services industry. For more information, or to register, go to https://belong.naifa.org/impact
ABOUT NAIFA: Founded in 1890, NAIFA is the oldest, largest and most prestigious association representing the interests of financial services professionals from every Congressional district in the United States. Our mission – to advocate for a positive legislative and regulatory environment, enhance business and professional skills, and promote the ethical conduct of its members – is the reason NAIFA has consistently and resoundingly stood up for financial services professionals and called upon members to grow their knowledge while following the highest ethical standards in the industry.