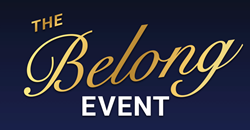 FALLS CHURCH, Va. (PRWEB) September 18, 2020
The National Association of Insurance and Financial Advisors (NAIFA) will hold a new hybrid event called the "Belong Event" on November 17, 2020. The new event has a three-pronged purpose:

To serve as the association's annual business meeting, during which the new Board of Trustees will be sworn into office
To serve as the platform to celebrate the more than 1,700 volunteer leaders and staff that power NAIFA's 50 state and 35 local chapters
To conclude the year-long celebration of NAIFA's 130th anniversary.
Cammie Scott, NAIFA National President, will oversee the business meeting as she formally calls the association's annual meeting to order. The meeting will include the election of five National Trustees, election of the national secretary and re-election of NAIFA's national officers as follows.
National Trustees to elect:

Wes Booker, LUTCF, Owner of the Wes Booker Agency in Maumelle, AR, (NAIFA member since 2004)
Aprilyn Chavez Geissler, LACP, First Executive Vice President with Gateway Financial Advisors in Albuquerque, NM, (NAIFA member since 2005)
Dennis Cuccinelli, LACP, Financial Representative, Certified Financial Services in Paramus, NJ, (NAIFA member since 1986)
Doug Massey, CLU, ChFC, FSS, Owner of Doug Massey Financial Services in San Angelo, TX, (NAIFA member since 1987)
Brian Wilson, Sales Director with Mutual of Omaha Advisors in Lexington, KY, (NAIFA member since 2000)
National Officers to elect:

Larry Holzberg, Director of Insurance and Advance Sales at Fortis Lux Financial in New York, (NAIFA member since 1990), will stand for election as President-Elect
Brock Jolly, CFP, CLU, ChFC, CLTC, CASL, CFBS, Founding Partner of Veritas Financial LLC/MassMutual Financial Group in McLean, VA, (NAIFA member since 2001), will stand for re-election as Treasurer
Bryon Holz, CLU, ChFC, LUTCF, CASL, LACP, Founder of Bryon Holz & Associates in Brandon, FL, (NAIFA member since 1987), will stand for election as Secretary
Tom Michel, LACP, Managing Director of Michel Financial Group in Los Angeles (NAIFA member since 1986), will serve as the 2021 NAIFA President. Cammie Scott, MSIE, ChHC, CLTC, LUCF, REBC, RHU, SHRM-SCP, President of CK Harp & Associates in Springdale, AR, (NAIFA member since 1998), will serve as Immediate Past President.
The elections will be followed by a recommitment of Trustees who have served one year of their two-year terms. They are:

Mark Acre, LUTCF, President of OneSource Insurance Group in Nixa, MO, (NAIFA member since 2009)
Connie Golleher, CLTC, LACP, CEO of The Golleher Group in McLean, VA, (NAIFA member since 2000)
Win Havir, CPCU, CLF, LUTCF, FSS, AIC, LACP, Executive Vice President – Business Development with Educators Insurance Resources Services, Inc. and The Horace Mann Companies in St. Paul, MN (NAIFA member since 1997)
Steve Saladino, LACP, LUTCF, Managing Director with Principal Financial Group in Tampa, FL, (NAIFA member since 1991)
John Wheeler, CFP, CLU, ChFC, CRPC, LACP, CLTC, Executive Senior Partner with MassMutual Texas Gulf Coast in Houston, TX, (NAIFA member since 1973)
The annual meeting component of Belong will include Cammie Scott's farewell address as she moves to the role of Past President and a welcome address by incoming National President Tom Michel. All volunteer leaders will also participate in a recommitment ceremony to honor belonging to the premier association for American advisors.
The annual meeting will be followed by a celebratory virtual black-tie gala. The celebration will be open to all NAIFA members via Zoom, and chapters located in states that allow for in-person gatherings may gather together to hold in-person watch parties to celebrate.
During the celebratory component, Belong will feature the unveiling of three national achievement awards: The John Newton Russell Memorial Award, the NAIFA Young Advisor Team (YAT) Leader of the Year Award and the NAIFA Diversity Champion Award.
The YAT and Diversity awards are peer-reviewed honors given to NAIFA members who have demonstrated outstanding service to the association. The John Newton Russell Memorial Award is the highest honor that can be bestowed upon an individual in the life insurance industry. The award recognizes a lifetime of professional excellence, service to the industry and a commitment to ethical conduct.
To learn more, visit the event site.
ABOUT NAIFA: Founded in 1890, NAIFA is the oldest, largest and most prestigious association representing the interests of financial services professionals from every Congressional district in the United States. Our mission – to advocate for a positive legislative and regulatory environment, enhance business and professional skills, and promote the ethical conduct of its members – is the reason NAIFA has consistently and resoundingly stood up for financial services professionals and called upon members to grow their knowledge while following the highest ethical standards in the industry.