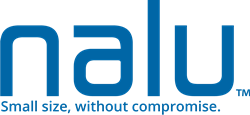 These initial data suggest the Nalu device, an exceptionally small IPG, provides a robust treatment for patients in support of clinical efficacy.
CARLSBAD, Calif. (PRWEB) January 15, 2021
Nalu Medical, Inc. (Nalu) announces 3-month clinical data from the ongoing Australia nPower-AUS Study were revealed today at the 2021 North American Neuromodulation Society (NANS) Annual Meeting. The nPower-AUS study is a 12-month prospective, multi-center clinical trial scheduled to be completed later this year that evaluates the management of chronic intractable pain of the legs and/or back in 27 subjects implanted with the Nalu Neurostimulation System. Per the study protocol, data is collected at 30, 90, 185 and 365 day intervals post activation.
The Nalu Neurostimulation System, a novel micro implantable pulse generator (mIPG) system enabled by nPower™ technology, is cleared for treating chronic pain using spinal cord stimulation (SCS) and peripheral nerve stimulation (PNS). Key advantages of the Nalu Neurostimulation System are its miniaturized design and lack of implanted battery. Power is supplied externally, which removes a noteable cause for traditional IPG failures and need for replacement surgeries.
Of these 27 subjects implanted, 24 completed 3 months follow-up and the data showed:

Treatment with the Nalu Neurostimulation System reduced pain in the leg by 79% (n=24; p<0.0001) and the back by 73% (n=23; p<0.0001).
Treatment response, defined as ≥ 50% pain relief, was noted in 83% (20/24) of subjects treated for leg pain and 78% (18/23) of subjects treated for back pain.
Overall comfort score for continual wear of the external power source was 0.38 (n=24) with 0 being very comfortable and 10 being very uncomfortable.
"The favorable patient response to treatment, quality of life improvements, comfort and ease of use are important outcomes for clinicians," said Dr. Bruce Mitchell of Melbourne Australia and lead investigator in the nPower-AUS Study. "These initial data suggest the Nalu device, an exceptionally small IPG, provides a robust treatment for patients in support of clinical efficacy."
"Consistent with our early investigations, the data presented today provide early and additional confirmation of system effectiveness," said Earl Fender, Nalu's President and CEO. "We look forward to the 12-month results of this study and those from a multi-center trial (nPower-US) that is underway in the U.S. to study the Nalu Neurostimulation System's effectiveness in a larger population."
References:
1. https://www.fda.gov/medical-devices/letters-health-care-providers/conduct-trial-stimulation-period-implanting-spinal-cord-stimulator-scs-letter-health-care-providers?utm_campaign=2020-09-03%20Conduct%20a%20Trial%20Stimulation&utm_medium=email&utm_source=Eloqua
2. Costandi S, Mekhail N, Azer G, et al. Longevity and Utilization Cost of Rechargeable and Non-Rechargeable Spinal Cord Stimulation Implants: A Comparative Study Pain Pract. 2020;10.1111/papr.12926.
About the Nalu Medical
Nalu Medical, Inc. is a privately-held, early-stage medical device company located in Carlsbad, California. Our team of seasoned entrepreneurs, engineers and scientists are developing the next generation of miniaturized medical devices. These novel devices are built upon a proprietary, versatile technology platform that will allow us to address several poorly treated clinical conditions. Our mission is to improve the therapeutic capabilities in miniaturized medical devices to improve the lives of people today and to meet the demands of medicine tomorrow.
About the Nalu micro-Implantable Pulse Generator
The Nalu implantable pulse generator (IPG) is the smallest and longest lasting neurostimulator for treating chronic pain. The device is powered wirelessly to eliminate the problems associated with implanted batteries. The IPG can deliver outputs equal to larger IPGs but with additional capabilities around advanced waveforms, programming modes and upgradability. The Nalu system is currently cleared by the FDA for both Spinal Cord Stimulation (SCS) and Peripheral Nerve Stimulation (PNS). To learn more, visit https://nalumed.com.
Nalu, the Nalu logo and nPower are trademarks of Nalu Medical, Inc.