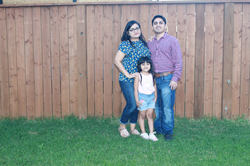 We did a lot of training around pet nutrition to make sure Pet Wants was the best fit for us and for this community. With our understanding of pet nutrition, we can proudly say that we stand behind the products we are able to offer and we believe in the power of fresh, small batch food. -Bijal Patel
WINNIPEG, Manitoba (PRWEB) August 25, 2020
Winnipeg-area residents Naman and Bijal Patel are pleased to announce the launch of their new mobile pet food and supplies company – Pet Wants Winnipeg.
Pet Wants' specially-crafted, private-label pet food formulas are made in small batches with fresh, natural ingredients enhanced with vitamins and minerals for a complete and balanced diet in every bowl. Pet Wants Winnipeg has multiple blends of dog and cat food formulas as well as healing salve, calming balm, anti-itch spray, paw wax and more. Pet Wants Winnipeg, the first Pet Wants franchise outside of the United States, offers free, personal delivery to all of Winnipeg as well as nearby areas such as Portage la Prairie, Steinbach, Headingley, Oak Bluff, Brandon and the surrounding communities.
"Pet Wants is up to more than 100 franchises in the United States and we're thrilled to be launching our first Canadian franchise with Naman and Bijal Patel. Pet families everywhere deserve the opportunity to feed their pets fresh, high-quality, conveniently delivered pet food and we're looking forward to seeing Naman and Bijal grow Pet Wants in their community and beyond," Pet Wants President Scott Hoots said.
Pet Wants has a money-back guarantee on the freshness and quality of the food and the company only sources the best salmon, chicken, lamb, brown rice and other ingredients available. There's no sugar added, no fillers and no animal by-products and Pet Wants never uses corn, wheat, soy or dyes, which makes the food great for animals with allergies.
"Pet Wants is unique because of the freshness, quality and transparency of our ingredients and our food production. We always wanted to be business owners and, after moving to Canada in 2017 and opening an information technology company in 2018, we realized we wanted to do something that would have a tangible impact on our community and allow us to grow a brand in a new community. We're excited to bring Pet Wants to Winnipeg," Naman said.
Naman has a Master's Degree in Electrical Engineering, Bijal has a Master's Degree in Computer Science and they both have Pet Food and Raw Dog Food Nutrition Specialist certifications from DNM University and NAVC Pet Nutrition Coach certifications from Vetfolio. As Pet Wants franchisees, they are also Pet Nutrition Specialists through the Pet Wants training program. Naman and Bijal lost their dog, Fredo, in 2016 and they have a young daughter, Thwisha.
"As we were exploring the opportunity to open a Pet Wants in Winnipeg, we did a lot of training around pet nutrition to make sure Pet Wants was the best fit for us and for this community. With our understanding of pet nutrition, we can proudly say that we stand behind the products we are able to offer and we believe in the power of fresh, small batch pet food," Bijal said.
To learn more about Pet Wants Winnipeg, call 431-800-4965, email NPatel@PetWants.com or visit http://www.PetWants.com/SouthWinnipeg.