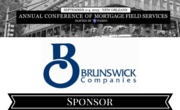 We need to rekindle the passion in who we are and what we do while looking for ways to add value to our relationships - Jon Petz
Stow, OH (PRWEB) September 23, 2015
NAMFS is pleased to release the video of this year's keynote address from the Annual Conference of Mortgage Field Services. Each year the association selects a speaker whose message inspires attendees to…

Take pride in the services they perform
Learn how to build and maintain strong relationships with their clients and colleagues
Discover their company's unique value add to the default mortgage servicing industry
This year's speaker, Jon Petz, was able to exceed expectations by delivering a humorous, personal yet information-packed address to conference attendees. This engaging video captures what attendees describe as one of the best keynote addresses they've ever seen. Petz is a funny motivational keynote speaker, emcee, comedy magician, author and self-described sarcastic introvert. As the author of several books, including the top-selling title, "Boring Meetings Suck", Jon's address to attendees - which included loan servicers field services providers and related technology companies - provided a uniquely different approach to improving client engagement and client services.
While this video is accessible to the public, NAMFS membership includes access to videos of sessions from this year's conference as well as PowerPoint presentations from the general sessions and breakout sessions. Members can view conference materials by logging in at http://www.namfs.org.
About NAMFS
The National Association of Mortgage Field Services, Inc. (NAMFS) is the premier trade association for the mortgage field service industry. We are dedicated to working with all entities of the industry from the Government Agencies and investors that set policy to the contractors and inspectors that perform the work.