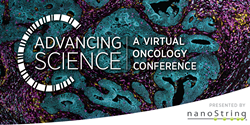 YORBA LINDA, Calif. (PRWEB) May 12, 2020
NanoString Technologies, a leading provider of life science tools for translational research, is bringing together thousands of industry leaders, clinicians, research scientists, medical professionals and academics from around the world.
The scientific program highlights two plenary speakers, Carl June, MD, Director of the Center for Cellular Immunotherapies at the Perelman School of Medicine and Director of the Parker Institute for Cancer Immunotherapy at the University of Pennsylvania, along with Paolo Ascierto, MD, Director at the IRCCS Instituto Nazionale Tumori Fondazione G Pascale. Furthermore, the agenda includes more than 15 renowned speakers who will discuss the latest advances and discoveries in cancer research with a focus on biomarker discovery, spatial biology, immuno-oncology and clinical applications.
This virtual event will include a live chat room with speakers and peers in an interactive environment, giving participants the ability to ask valuable questions and engage in thought-provoking discussions. During the event, attendees will be able to access a wide selection of resources, from the exhibit hall to a virtual, interactive lab, and view an array of posters—by scientists, for scientists.
Produced on LabRoots' robust platform, this interactive environment with an exhibit hall, poster hall, and a live chat room allows attendees to connect seamlessly across all desktop and mobile devices.
For more information or to register for the event, click here.
About NanoString Technologies, Inc.
NanoString Technologies is a leading provider of life science tools for translational research. The company's nCounter® Analysis System is used in life sciences research and has been cited in more than 3,300 peer-reviewed publications. The nCounter Analysis System offers a cost-effective way to easily profile, simultaneously and with high sensitivity and precision, the expression of hundreds of genes, proteins, miRNAs, or copy number variations, facilitating a wide variety of basic research and translational medicine applications, including biomarker discovery and validation. The company's GeoMx® Digital Spatial Profiler enables highly-multiplexed spatial profiling of RNA and protein targets in a variety of sample types, including FFPE and fresh frozen tissue sections. For more information, please visit http://www.nanostring.com.
About LabRoots
LabRoots is the leading scientific social networking website, and primary source for scientific trending news and premier educational virtual events and webinars and more. Contributing to the advancement of science through content sharing capabilities, LabRoots is a powerful advocate in amplifying global networks and communities. Founded in 2008, LabRoots emphasizes digital innovation in scientific collaboration and learning. Offering more than articles and webcasts that go beyond the mundane and explore the latest discoveries in the world of science, LabRoots users can stay atop their field by gaining continuing education credits from a wide range of topics through their participation in the webinars and virtual events.