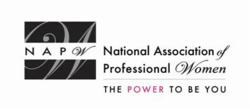 Making people's lives better by bridging people, power and possibilities.
Garden City, NY (PRWEB) August 06, 2013
Eileen Lindberg is the Executive Director of OEM Sales at Cummins Bridgeway, LLC, which specializes in diesel engine installations in Original Equipment Manufacturers machines. Ms. Lindberg has attained the highest level of membership to the National Association of Professional Women as a VIP Women of the Year and has been recognized for outstanding leadership and commitment within her profession.
Cummins Bridgeway is the distributor responsible for the sales and service of Cummins engines, power generation equipment and related products in Michigan, Ohio and Western PA. Ms. Lindberg got her start in the automotive industry as a Design Engineer with Volvo Trucks in Utah. Ten years with Detroit Diesel followed, where she worked in several key positions that included sales account manager, operations manager and applications engineer. She progressed into her next role as sales account manager for Denso International America and is currently the executive director of OEM power systems where she is responsible for the on-highway, non-road, mining, rail, marine, ground power and military DOEM business.
Depended upon for providing leadership for the day-to-day operations of the sales department, Ms. Lindberg built a reputation for successfully initiating action plans to approach and secure new business for Cummins Bridgeway. Most importantly, Ms. Lindberg successfully manages all aspects of the Cummins Bridgeway organization while upholding its core values.
Cummins Bridgeway is a company that prides itself on its commitment to exceed customer expectations by fostering an atmosphere of team dedication where everyone's goals can flourish and succeed. It is this commitment that continues to drive Ms. Lindberg on to achieve even loftier goals. Corporate social responsibility is a big part of Cummins' business strategy as defined by its mission statement, "Making people's lives better by bridging people, power and possibilities."
The National Association of Professional Women (NAPW) is a dynamic business network where nearly 500,000 accomplished, professional women come together to interact, exchange ideas and empower themselves. Through the extensive network of close to 400 NAPW Local Chapters nationwide, like-minded members make use of online networking, educational tools and many other valuable privileges of NAPW membership.