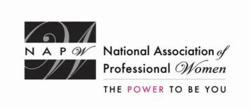 Garden City, NY (PRWEB) August 06, 2013
Lori Brandon, RP® is the Owner of River Valley Paralegal Services, LLC, which provides contract paralegal services to attorneys and individuals. Ms. Brandon has attained the highest level of membership to the National Association of Professional Women as a VIP Woman of the Year and has been recognized for outstanding leadership and commitment within her profession.
Ms. Brandon's skills and areas of expertise include family law, public speaking, change management and family mediation services. As a Registered Paralegal, a distinction held by only 1% of Minnesota paralegals, Ms. Brandon's clients benefit from her extensive work with law firms of every size and her impressive background as a Court Operations Supervisor for the Minnesota Judicial Branch. River Valley Paralegal Services provides attorneys with expert paralegal support in and around Scott County, Minnesota.
With more than 20 years of experience, Ms. Brandon's clients can always be assured of professional, high quality work at an affordable rate. Her Family Law Mediation Services include divorce, paternity, child support, child custody and parenting time disputes. Ms. Brandon's abilities for resolving disputes outside of court are unparalleled. She has a stellar reputation for remaining impartial while facilitating successful negotiations between parties. Ms. Brandon is exceptionally suited to her profession. She is an innovative thinker and a problem solver, capable of absorbing the many intricacies involved in legal procedures. She is passionate about her work, which gives her the impetus to stay on top of the ever-changing laws and new legal trends, while interfacing with attorneys, opposing counsel, vendors and clients.
Currently Ms. Brandon is on the Minnesota Supreme Court Roster of Rule 114 qualified mediators and the Ramsey County volunteer list of professionals who accept financially challenged clients. Ms. Brandon uses the privileges of her membership in the NAPW to network and develop strong personal and business relationships.
The National Association of Professional Women (NAPW) is a dynamic business network where nearly 500,000 accomplished, professional women come together to interact, exchange ideas and empower themselves. Through the extensive network of close to 400 NAPW Local Chapters nationwide, like-minded members make use of online networking, educational tools and many other valuable privileges of NAPW membership.