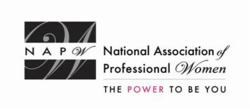 Garden City, NY (PRWEB) August 06, 2013
Cori O'Grady is a Management Consultant at TKS Consultants, Inc., which specializes in business and system consulting. Ms. O'Grady has attained the highest level of membership to the National Association of Professional Women as a VIP Woman of the Year and has been recognized for outstanding leadership and commitment within her profession.
Ms. O'Grady is certified in systems applications products (SAP), and is a human capital management (HCM) expert. In her 18 years of consulting on SAP, she has successfully completed 16 assignments as project manager and another 11 as an HCM functional consultant. Over the years, Ms. O'Grady has expanded her experience with further professional development in the change management and risk management areas making her more versatile in the growing SAP market.
Highly skilled, both technically and analytically, she always looks for the most efficient way to manage a project in order to resolve issues that will satisfy consultants and customers alike. As project manager, she is responsible for driving the project from start to finish, to support on-time and on-budget completion. In her role as an HCM consultant, Ms. O'Grady is responsible for the blueprint, design, realization, testing, training and ultimately production roll-out of the HCM solution.
Ms. O'Grady considers this her dream job. She is successful at it and gets to design an HR solution that meets, or in many cases, exceeds, the customer's expectations. She thoroughly enjoys her job, which has given her the opportunity to expand her knowledge, travel and learn how to interact with other cultures.
The National Association of Professional Women (NAPW) is a dynamic business network where nearly 500,000 accomplished, professional women come together to interact, exchange ideas and empower themselves. Through the extensive network of close to 400 NAPW Local Chapters nationwide, like-minded members make use of online networking, educational tools and many other valuable privileges of NAPW membership.