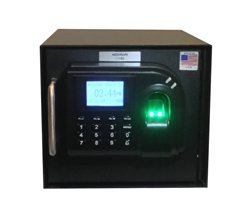 In extreme cases it is an EMT who steals the narcotics and even replaces the vital pain killers with saline.
Memphis, TN (PRWEB) July 31, 2014
In many states and counties across the country, narcotics safes are required for proper storage of necessary life saving drugs. This requirement is for the safety of the patients and staff. Unfortunately there is still a high number of ambulances without proper security procedures.
In extreme cases it is an EMT who steals the narcotics and even replaces the vital pain killers with saline. Later, the patient needing urgent relief receives none. As seen in the case in Baraboo, Wisconsin last November. According to court documents, officials at the ambulance service contacted police after noticing four vials of the painkiller Dilaudid went missing from a supply closet. When interviewed by the detective, documents state, he took drugs from the cabinet about 10 times, and that he typically would replace what he took with saline or Benadryl.
Last week, according to the Robeson County Sheriff's Office, a bag of medical supplies were stolen from a Robeson County ambulance. Responders were inside a home tending to a patient when the theft took place. The bag has been recovered and two people have been charged for the theft,
MedixSafe offers solutions that can prevent narcotics theft in Ambulances by offering high tech narcotics cabinets. The MedixSafe product is available in 5 different sizes and many different configurations including; Biometrics, PIN, Proximity Card, Wi-Fi, Wall Mount, and Separate Compartments.
The MedixSafe M1 is the ambulance trade's first, simplest dual access security solution. Incorporating both proximity card readers and PIN pads, M1 technologies allow for individual accountability and automated recordkeeping – assuring compliance with new, stricter regulations.
The MedixSafe Biometric M2 is the ambulance trade's most technologically-advanced Triple Access Security Solution. The revolutionary M2 is equipped with a stand-alone networkable TCP/IP based controller and is designed to require combinations of fingerprint, PIN and Proximity Card for access.
Keys or PIN numbers alone are no longer enough to ensure security and accountability for emergency narcotics access. Across the country, controlled substance inventory loss is having a critical impact on patient care, staff integrity, liability, and the bottom line. This has led to new regulatory demands for an access audit trail – MedixSafe not only enforces authorized access, it tracks access for unprecedented accountability. MedixSafe offers unique, field-tested security technologies to meet those demands.
For more information about MedixSafe visit http://www.medixsafe.com or call 855-MEDIXSAFE.
Sources:
robesonian.com/news/home_top-news/50022456/Two-charged-with-stealing-medical-supplies-from-EMS#.U9qRL_mnwoc
wiscnews.com/baraboonewsrepublic/news/local/article_dee23d4f-65a2-503f-9633-6dba795b0ea1.html