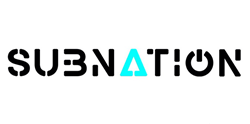 LOS ANGELES (PRWEB) October 08, 2021
Subnation Media, the esports entertainment holding company, today announced that NASCAR has selected it to establish an advanced digital ecosystem and branded storyworld for auto-racing fans. The partnership is designed to bring NASCAR, a premier global sports property, into the Metaverse utilizing decentralized platforms and Web3 tools.
"NASCAR has a loyal fanbase, an incredible cultural footprint, and is an exhilarating IRL experience," said Doug Scott, Co-Founder and Chief Managing Director at Subnation. "As the digital world plays an increasingly important role in consumers' lives, we want to deliver an always-on experience so fans can truly immerse themselves in the sport, express themselves creatively and connect with their favorite teams and drivers seamlessly across physical and digital worlds."
Subnation will use NASCAR's newly developed digital ecosystem to amplify team and driver collaborations, expand brand partnerships, accelerate e-commerce efforts, and distribute original content and archival programming. Additionally, Subnation will work with NASCAR to develop virtual experiences and products such as exclusive NFTs, digital collectibles and limited edition apparel.
"NASCAR is focused on expanding our digital offering for fans and working with Subnation will build upon that effort," said Tim Clark, Chief Digital Officer at NASCAR. "Subnation has a deep understanding of gaming culture as well as the ongoing evolution of the internet, and that expertise will help position our sport well for the future."
Since launching in 2018, Subnation has grown to advise brands like Volkswagen, Lenovo, VIZIO, and L'Oreal, as well as local municipalities like Raleigh, NC, Waterloo, Canada, and Kissimmee, FL. Subnation is also collaborating with industry leaders like TikTok, Paramount, and Turner Sports, as well as hundreds of professional athletes, influencers and artists, via its global events series.
About Subnation
Subnation Media is a gaming and esports media holding company that develops, produces and manages lifestyle content, immersive experiences, and original properties that influence today's culture. With a diverse team of industry experts, marketing professionals and innovative creators, we build engaging programming that appeals to over 3 billion gamers worldwide while collaborating with clients to establish an authentic voice and purposeful presence within the gaming community.
About NASCAR
The National Association for Stock Car Auto Racing (NASCAR) is the sanctioning body for the No. 1 form of motorsports in the United States and owner of 16 of the nation's major motorsports entertainment facilities. NASCAR consists of three national series (NASCAR Cup Series™, NASCAR Xfinity Series™, and NASCAR Camping World Truck Series™), four regional series (ARCA Menards Series, ARCA Menards Series East & West and the NASCAR Whelen Modified Tour), one local grassroots series (NASCAR Advance Auto Parts Weekly Series) and three international series (NASCAR Pinty's Series, NASCAR Peak Mexico Series, NASCAR Whelen Euro Series). The International Motor Sports Association™ (IMSA®) governs the IMSA WeatherTech SportsCar Championship™, the premier U.S. sports car series. NASCAR also owns Motor Racing Network, Racing Electronics, and ONE DAYTONA. Based in Daytona Beach, Florida, with offices in eight cities across North America, NASCAR sanctions more than 1,200 races in more than 30 U.S. states, Canada, Mexico and Europe. For more information visit http://www.NASCAR.com and http://www.IMSA.com, and follow NASCAR on Facebook, Twitter, Instagram, and Snapchat ('NASCAR').
For more information, please contact:
Mike Gasbara
mike@fabricmedia.net