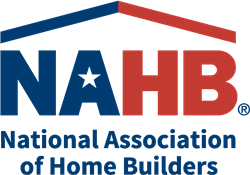 The Global Innovation Awards program acknowledges the most innovative products, services, homes and communities in the global residential building industry. Entrants set themselves apart and gain exposure as part of the official NAHB Awards Program, with the opportunity to earn global recognition.
WASHINGTON (PRWEB) November 18, 2020
With less than two weeks remaining to participate in the 2020 Global Innovation Awards (GIA), the National Association of Home Builders (NAHB) is proud to recognize receiving a record number of entries to date, as well as assembling a wealth of notable international judges.
The GIA program annually acknowledges the most cutting-edge, advanced and original products, services and homes from around the world. The program is considered one of the leading forums to reach and influence builders, developers, manufacturers, educational instructors, vocational schools and universities, publishers, trade associations, embassies, consulates and other leaders in the construction industry.
Submissions have been received from almost every continent, including locations such as Australia, Canada, France, Israel, Japan, Nigeria, New Zealand, Taiwan and the United States of America. Participants have submitted applications in the Best Product of the Year and Best Technology and Education of the Year categories along with a new category for 2020.
"This year we are excited to announce that we have introduced an additional category, Best International Home of the Year," said Jillian Pritchard Cooke, founder of Wellness Within Your Walls and 2020 Global Innovation Awards Chair.
Judges representing countries from across the globe, including Australia, Iraq, Guatemala, Mexico, Peru, New Zealand, the U.S. and China, will select the winners.
Past GIA winners and finalists have recognized the benefits of participating in the awards competition. "Winning this award has added more credibility to our company than any marketing campaign in our 25-year history," said Ken Calligar, CEO of RSG3D, Mexicali, Mexico. "In a world needing resilience and energy efficiency, RSG3D was recognized as a leader in exterior and interior wall, ceiling, floor and roof panel technology."
Mick Fabar, president of Green Home Builders Australia, an international building franchise company based in Sydney, is a GIA 2019 recipient. "We are so proud to have been recognized by NAHB for our educational and training program," said Fabar. "Our building science education incorporates innovative energy strategies, water conservation, preservation techniques and universal design."
Two-time GIA winner Alex Levy, president of Hillside Software London UK, Johannesburg, South Africa, noted that "introducing new technology to the home building industry has always been a challenge. Our NAHB membership and the GIA program have been invaluable in helping us reach U.S. members."
NAHB's Global Innovation Awards honor the most innovative products, services, homes and communities in the global residential building industry – from new augmented reality technology to ultra-efficient HVAC units and everything in between.
According to Pritchard Cooke, there are numerous reasons to enter, including the opportunity for companies to set themselves apart and gain exposure as part of the official NAHB Awards Program, along with the ability to leverage the award when marketing to new and current customers. Additionally, winning entries will receive global recognition in NAHB's blogs, publications and press releases.
The Entry Deadline is November 30, 2020. To apply, please click here. For more information, contact Giuliana Nava-Cord (gnava@nahb.org or 202.266.8182).
ABOUT NAHB: The National Association of Home Builders is a Washington-based trade association representing more than 140,000 members involved in home building, remodeling, multifamily construction, property management, subcontracting, design, housing finance, building product manufacturing and other aspects of residential and light commercial construction. NAHB is affiliated with 700 state and local home builder associations around the country. NAHB's builder members will construct about 80 percent of the new housing units projected for this year.