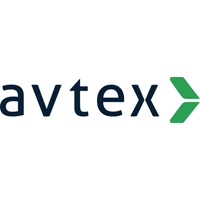 Employee Experience drives Financial Performance. This award is a direct result of Avtex's dedication to measuring and improving their Employee Experience.
MINNEAPOLIS (PRWEB) October 16, 2020
The National Business Research Institute (NBRI) is pleased to welcome Avtex to the NBRI Circle of Excellence. The NBRI Circle of Excellence Award recognizes organizations with high levels of Employee Experience (EX). To qualify for this honor, the organization must score at or above Stretch Performance which is at the 75th percentile of their industry, or the organization must improve a statistically significant 5 or more percentiles at the Total Company level. It is no small feat to move an entire Company's EX score 5 or more percentiles, or to reach Stretch (75th) or Best in Class (90th) Performance levels within six to twelve months!
"This type of employee engagement just doesn't happen automatically, we consistently focus on our employee experiences and establishing a winning environment; employees like to be part of success, and to understand how their role directly impacts that success," says George Demou, CEO of Avtex. "Engagement is the fuel that drives our growth and allows us to continue to deliver exceptional customer experiences. We only have two assets as a company: our employees and clients, and that is how we approach our business."
Avtex is benchmarked against their industry, defined as NAICS Code 541519 - Other Computer Related Services from within NBRI's Big Data of 10.5 billion responses. Benchmarked against millions of industry scores, Avtex is performing at the 76th percentile of their industry, achieving Stretch Performance! Best in Class organizations like Avtex continually assess EX, and target for improvement the variables that drive EX, including job satisfaction, management style, culture, and fairness.
Avtex demonstrates their dedication to their employees by continuously researching with Best in Class Provider NBRI and taking targeted action based upon the scientific data. From the pure psychological research to the hard, valid data, Avtex can have high levels of confidence in their targeted responses which have proven to be highly effective. NBRI commends the leadership of Avtex for their commitment to the Continuous Improvement Process and recognizes their achievements with the Circle of Excellence Award.
The foundation of Avtex's business is people and technology. Focusing on the employee experience from day one and emphasizing trust, respect, and flexibility with their employee base has been and will continue to be, key to engagement, as great employee experiences lead to great customer experiences. They want their employees to feel inspired not just about what they do, but who they do it with. "Employee engagement is one of the most important factors in our growth and success because without an engaged workforce, we can't fulfill our vision of fueling exceptional experiences," says Sarah Klaas, Vice President of Human Resources at Avtex. "We've grown from 435 to nearly 500 employees so far in 2020 and it's critical that we preserve our positive culture as we continue on this trajectory. I am proud of the engagement we've been able to cultivate within our new employee groups as well as our tenured employees."
"Employee Experience drives Financial Performance," says Dr. Jan G. West, Ph.D., CEO & Organizational Psychologist at NBRI. "This award is a direct result of Avtex's dedication to measuring and improving their Employee Experience."
About Avtex
Avtex is a full-service Customer Experience (CX) consulting and solution provider focused on helping organizations build meaningful connections with their customers, members and constituents. Avtex offers a wide range of solutions to support CX transformation planning and orchestration of experiences for clients. Avtex has offices across the U.S., with headquarters in Minneapolis. Avtex is recognized as a gold partner of both Microsoft and Genesys, leveraging their world class platforms as the foundation for customer engagements and digital transformation. Visit http://www.avtex.com for more information.
About NBRI
NBRI conducts psychological Employee, Customer, and Market Research for businesses, and uses this data to help organizations leverage these human factors to make improvements to operations and strategy. With its extensive experience across all industries, NBRI's research teams bring their clients a combination of deep industry knowledge and expert advice. NBRI's mission is to help their Clients set new standards of excellence in their industries. NBRI product offerings, such as Benchmarking and deep, inferential analyses like Random Forest with Artificial Intelligence and Machine Learning, ensures their clients will focus on the most impactful issues.
National Business Research Institute, Inc.
2701 Dallas Parkway; Suite 650
Plano, TX 75093
972-612-5070
800-756-6168
https://www.nbrii.com
Avtex
3500 American Blvd W, Suite 300
Minneapolis, MN 55431
800-323-3639
https://avtex.com/