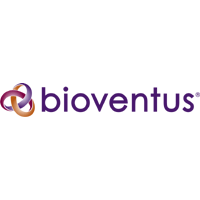 Employee Engagement drives Financial Performance. This award is a result of Bioventus' dedication to measuring and improving their Employee Engagement.
DURHAM, N.C. (PRWEB) April 10, 2020
The National Business Research Institute (NBRI) is pleased to welcome Bioventus to the NBRI Circle of Excellence. The NBRI Circle of Excellence Award recognizes organizations that place a high value on Employee and Customer engagement. These organizations demonstrate their dedication by conducting best in class survey research with NBRI and taking action based upon the results. NBRI commends the leadership of these organizations for their commitment to the Continuous Improvement Process and recognizes their achievements with the Circle of Excellence Award.
To qualify for this honor, the organization must score within Stretch Performance at the 75th benchmarking percentile when measured against their industry, or the organization must improve 5 or more benchmarking percentiles in total company score over the previous research study, a statistically significant amount. It is no small feat to move an entire company's score of customer loyalty or employee engagement 5 or more percentiles, or to reach Stretch or Best in Class Performance levels.
"Employee Engagement drives Financial Performance," said Dr. Jan G. West, Ph.D., CEO & Organizational Psychologist at NBRI. "This award is a result of Bioventus' dedication to measuring and improving their Employee Engagement."
"Bioventus is pleased to record a score within the NBRI's Stretch Performance benchmark and we are determined to improve on engagement with our people worldwide," said Leigh Ann Stradford, Senior Vice President and Chief Human Resources Officer, Bioventus. "We believe a strong employee value proposition and alignment to our culture principles are the foundation for engagement as well as recruitment and retention of our employees."
About Bioventus
Bioventus is an orthobiologics company that delivers clinically proven, cost-effective products that help people heal quickly and safely. Its mission is to make a difference by helping patients resume and enjoy active lives. The orthobiologic products from Bioventus include offerings for osteoarthritis, surgical and non-surgical bone healing. Built on a commitment to high quality standards, evidence-based medicine and strong ethical behavior, Bioventus is a trusted partner for physicians worldwide. For more information, visit https://www.BioventusGlobal.com.
About NBRI
NBRI conducts Employee, Customer, and Market Research for businesses, and uses this data to help organizations leverage these human factors to make improvements to operations and strategy. With its extensive experience across all industries, NBRI's research teams bring their clients a combination of deep industry knowledge and expert advice. NBRI's mission is to help their Clients set new standards of excellence in their industries. NBRI product offerings, such as the Root Cause Analysis, ensures their clients will focus on the most impactful issues.
National Business Research Institute, Inc.
2701 Dallas Parkway; Suite 650
Plano, TX 75093
972-612-5070
800-756-6168
https://www.nbrii.com/
Bioventus
Thomas Hill
919-474-6715
thomas.hill@bioventusglobal.com