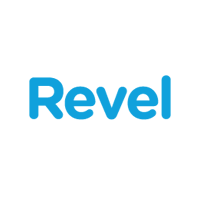 Employee Engagement drives financial performance. This award is a result of Revel Systems' dedication to measuring and improving their employee engagement.
ATLANTA (PRWEB) January 24, 2020
The National Business Research Institute (NBRI) is pleased to welcome Revel Systems to the NBRI Circle of Excellence. The NBRI Circle of Excellence Award recognizes organizations that place a high value on employee and customer engagement. These organizations demonstrate their dedication by conducting best-in-class survey research with NBRI and take action based upon the results. NBRI applauds Revel Systems' leadership for their commitment to the continuous improvement process and recognizes their achievements with the Circle of Excellence Award.
"Employee Engagement drives financial performance," said Dr. Jan G. West, Ph.D., CEO & Organizational Psychologist at NBRI. "This award is a result of Revel Systems' dedication to measuring and improving their employee engagement."
To qualify for this honor, the organization must score at or above stretch performance at the 75th benchmarking percentile when measured against their industry. Alternatively, the organization must improve five or more benchmarking percentiles in the total company score over the previous research study - a statistically significant amount. Moving an entire company's customer loyalty or employee engagement score five or more percentiles, or reaching stretch or best-in-class performance levels, requires a committed organization.
"On behalf of Revel Systems, we're excited to be a part of NBRI's Circle of Excellence," said Diane Brown, SVP of Human Resources, Revel Systems. "We are an organization committed to providing best-in-class employee engagement and customer satisfaction, and NBRI offers us the insights we need to continue expanding in those areas."
About Revel Systems
Revel Systems powers the ambitions of restaurants and retailers with a robust cloud-based point of sale (POS) and business management system. The Revel Essentials™ solution, which has been deployed at thousands of customer locations, is designed for the needs of small chains or single sites. The Revel Enterprise™ solution is tailored for large chains and leads the industry with hundreds of national, big brand customer implementations. Improving day-to-day operations and fueling merchant growth, Revel's streamlined ecosystem helps customers seize their future by pairing an intuitive POS with powerful management tools on a single platform. Founded in 2010 with major offices in Atlanta, Lithuania, and San Francisco, Revel is a leading member of the Apple Enterprise Mobility Program.
About NBRI
NBRI conducts Employee, Customer, and Market Research for businesses, and uses this data to help organizations leverage these human factors to make improvements to operations and strategy. With its extensive experience across all industries, NBRI's research teams bring their clients a combination of deep industry knowledge and expert advice. NBRI's mission is to help their Clients set new standards of excellence in their industries. NBRI product offerings, such as the Root Cause Analysis, ensures their clients will focus on the most impactful issues.
National Business Research Institute, Inc.
2701 Dallas Parkway, Suite 650
Plano, TX 75093
972-612-5070
800-756-6168
https://www.nbrii.com/
Revel Systems, Inc.
600 Peachtree Street NE, Suite 3800
Atlanta, GA 30308
415-744-1433
https://revelsystems.com/