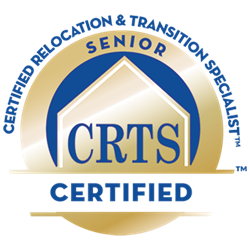 CHICAGO (PRWEB) March 02, 2020
The aging US population brings with it a host of new challenges. In larger numbers than ever before, Senior Citizens face the need to modify or change their living arrangements. Most often this involves downsizing to a smaller home, condo, or assisted living facility. For a few, it may involve modifying their existing residence.
Change is difficult for most people. Studies show that our concept of "home" is hardwired in our brains. It's at the core of who we are. Giving up possessions can be very unsettling for Seniors as well as their families. In many cases, family homes are intrinsically tied to our identities.
NCBAC's CRTS Certification Program features an 18 module course which provides comprehensive information needed to successfully organize and manage Senior moves from beginning to setting up the new home.
The voice-over narration has just been added, as well as updated statistics and detailed on-line illustration. The information is easy to follow and is designed to provide Transition Specialists with the plans and techniques necessary to reduce stress and manage moves effectively.
CRTS emphasizes a team approach for project management. It covers topics such as working with families, communication techniques, dealing with physical limitations, downsizing decisions for personal possessions, finding appropriate housing alternatives, moving issues and resettling into a new home.
Transition Specialists come from many other professions including professional organizers, caregivers and housing personnel, real estate agents, estate sales specialists, attorneys, movers and medical personnel.
This program meets national certification standards and is the premier national certification of its type.
For more information, including special rates: http://www.crtscertification.com