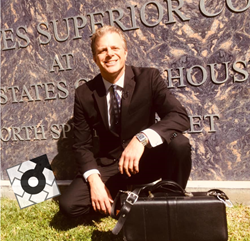 NCFM President Harry Crouch said, "For decades men have suffered penalties for not registering with the Selective Service, including huge fines and imprisonment. NCFM is very pleased that the ACLU is representing us in our case to end one of the last remaining forms of explicit sex discrimination.
SAN DIEGO (PRWEB) January 08, 2021
In 1981, the ACLU lost a United States Supreme Court equal-protection challenge to the SSS (Rostker v. Goldberg) because the Court, in denying the ACLU's challenge, relied on the fact that women were then ineligible to serve in combat positions. In 2013, the Department of Defense ordered women eligible for combat. Shortly thereafter, NCFM filed a lawsuit against the SSS seeking to allow women the right to register for the U.S. military draft. A Texas federal court found the men-only law unconstitutional. But in August 2020, the federal Fifth Circuit Court of Appeals overturned that ruling, finding that only the Supreme Court may revise the precedent it established in its 1981 Rostker decision.
NCFM was working toward filing this case before the Supreme Court when Marc Angelucci, Esq., NCFM's lead civil rights attorney and Vice-President was shot to death in July 2020.
The ACLU stepped in to represent NCFM following Mr. Angelucci's death. Both NCFM and the ACLU believe the Selective Service System promotes antiquated, harmful stereotypes of men and women. We are very pleased to have the American Civil Liberties Union (ACLU) of Texas and Hogan Lovells LLP, as the attorneys representing us and our fellow plaintiffs.
The American Civil Liberties Union Foundation and the ACLU of Texas had previously been involved in the case by filing an amicus curiae brief on behalf of several women's and civil rights organizations, 9to5 National Association of Working Women, A Better Balance, Gender Justice, KWH Law Center for Social Justice and Change, National Organization for Women Foundation, National Women's Law Center, Women's Law Center of Maryland, and Women's Law Project filed an amicus curiae brief arguing that the Court of Appeals should uphold the District Court finding that the current Military Selective Service Act is unconstitutional.
While NCFM and ACLU at times have conflicting objectives, we are united against the male-only registration system. NCFM stands firmly behind constitutional protections, such as due process rights that apply to everyone, and is committed to the removal of gender-based stereotypes, especially as they adversely impact boys, men, their families, and the women who love them.
Men who fail to register can be denied civil service jobs and federal loans such as student loans. They can be disenfranchised and criminally prosecuted. If convicted, they can be fined up to $250,000 and jailed for five years. Moreover, many states will not renew or issue a driver's license for failing to register with the SSS. More than thirty states refuse state financial aid, state employment, or both. And eight states bar men from enrolling in public colleges and universities. Women have no such responsibility and face no such life-changing consequences for failing to register for the draft.
Under the Military Selective Service Act, enacted in 1948, except for between 1973 and 1981, when the "draft" was suspended, all males in the United Stated have been required to register with the SSS. Congress may eventually require women to register, which the Congress has thus far resisted. It's a political football that needs resolution. Hopefully, National Coalition for Men v. Selective Service System will cause Congress to act.
However, the petition is not asking the Court to decide whether the registration requirement should be extended to women or eliminated, only that if registration is required, the requirement must apply regardless of sex.
NCFM is a 51(c)(3) educational nonprofit corporation established in 1977. We are wholly supported by individual contributions, not government funding. We are a gender inclusive, nonpartisan, ethnically diverse organization that effects civil rights reform through advocacy, education, outreach, services and litigation. We are a volunteer organization wholly supported by individual contributions.
You can learn more about NCFM, our interests, activities, and accomplishments at http://www.ncfm.org. We strive to help others make the world a better place for everyone, no matter their sex.