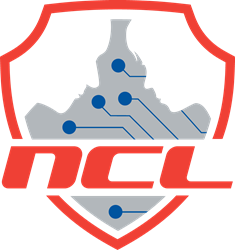 CHEVY CHASE, Md. (PRWEB) September 04, 2019
Cybersecurity enthusiasts itching to improve their skills, boost their confidence and inch closer to a lucrative career can register for the National Cyber League (NCL) Fall Season.
NCL is a yearlong training ground for college and high school students to develop, practice and validate their cybersecurity knowledge and skills through exercises and competition. Participants can practice exercises in virtual NCL Gyms and compete in the Stadium regardless of their level of experience. The virtual competition includes Capture the Flag and puzzle-based challenges but also exposes students to real-world scenarios with content that includes Open Source Intelligence, Enumeration and Exploitation, Traffic Analysis, Wireless Security, Cryptography, Scanning, Log Analysis, Password Cracking, and Web Application Security
Some scenarios that students may encounter include conducting a security audit on a wireless network, where they must identify security protocols, break them and find sensitive information left in plaintext. Another situation could be using reverse engineer ransomware to help decrypt infected corporate computers.
The Fall Season encompasses three opportunities. First is Preseason, where individuals can determine their current skill level. The Individual Game pits individuals against other evenly matched participants in virtual competition. Team Game groups players in groups of two to five to compete.
The Preseason Game is Oct. 14-21, Individual Game is Nov. 1-3 and team play is Nov. 15-17. Registration runs through Oct. 10 for $35 and increases to $45 from Oct. 11 to 14. For more information or to register, visit nationalcyberleague.org.