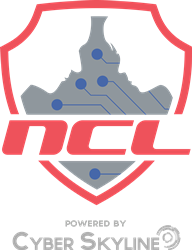 CHEVY CHASE, Md. (PRWEB) February 04, 2021
The National Cyber League (NCL), a 501(c)3 non-profit organization and a national leader in college and high-school student cybersecurity competitions, has announced a second season of support for students at Historically Black Colleges and Universities (HBCUs) for its Spring 2021 competition. In the NCL Fall 2020 Season, more than 60 students received direct scholarships from NCL to participate. For the current Spring competition, NCL has committed to support the participation of 150 students who are experiencing financial hardship. Deadline for HBCU students to apply March 1.
NCL is powered by its content and platform partner Cyber Skyline. More than 10,000 students from 550+ schools participate annually in the NCL games, which are held online. NCL game categories align with CompTIA Network+ and Security+ certifications as well as with the National Institute of Standards and Technology (NIST) NICE Cybersecurity Workforce Framework. Armed with individual Scouting Reports highlighting their strengths in each category, students are able to discuss their proven hands-on skills when interviewing for the range of available cybersecurity jobs.
NCL works with faculty and coaches to help them integrate the competition into the classroom curriculum (example Syllabus is available here). The NCL games are entirely virtual and students can get started without downloading any software. All students interested, regardless of their familiarity and experience, are able to learn and improve their skills through the hands-on experience.
The NCL games include a full suite of resources:

Access to an online gym (February 15-May 28), to practice skills in 9 different categories.
Pre-Season Game (March 15-22), through which students are placed in one of four brackets: Gold, Silver, Bronze and Pewter. Students have a week to do their best, at their own pace and during their own time.
Individual Game (March 26-28). Students compete in the Individual Game over a weekend. This generates their Scouting Report.
Team Game (April 9-11). After participating in the Individual Game, students have the option to join or create a team with others from their school, and compete against other schools. NCL Leaderboards show where individuals and school teams rank relative to the other 5,000 or so players each season.
Scouting Report, enhancing resumes and LinkedIn profiles. Once the season is over, players receive a Scouting Report detailing their national rank, score, flag capture, flag attempts and accuracy in the competition.
Free webinars, blogs and resources through NCL's Player Ambassador community at cryptokait.com.
The nine categories of skills are: Open Source Intelligence, Cryptography, Password Cracking, Log Analysis, Network Traffic Analysis, Forensics, Scanning, Web Application Exploitation, and Enumeration & Exploitation.
Students with financial hardship who are interested in participating may apply for the scholarship through the NCL website at this link. The deadline to apply is March 1. Alternatively, regular registration is open and available at a cost of $35 until March 5. There is also a late registration option (March 6-9). Coaches supporting their student players are able to register at no cost. A detailed review of the NCL Spring 2021 competition is available for Coaches on YouTube at this link.
About National Cyber League
The National Cyber League is a 501(c)3 non-profit organization founded in 2011 to provide an ongoing virtual training ground for participants to develop, practice, and validate their cybersecurity knowledge and skills using next-generation high-fidelity simulation environments. NCL's distinguishing game solution is the integration of learning objectives in all its activities, in part by aligning customized content in NCL Gymnasiums with simulations and games in the NCL Stadium. To learn more about NCL, visit nationalcyberleague.org or contact info@nationalcyberleague.org.
About Cyber Skyline
Cyber Skyline, is a leading cloud-based cybersecurity skills evaluation platform that helps students and professionals track their skills growth and helps businesses find, identify, and cultivate talent. It is also the technology partner for the National Cyber League. To learn more about Cyber Skyline, visit cyberskyline.com or contact Franz Payer at fpayer@cyberskyline.com or (443) 996-9707.