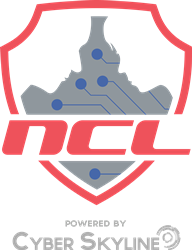 CHEVY CHASE, Md. (PRWEB) September 08, 2020
The National Cyber League (NCL), a national leader in college and high-school student cybersecurity competitions, and the University of Colorado Colorado Springs (UCCS), have partnered to engage Colorado region college students in a one-day virtual "social Capture-the-Flag (CTF)" exercise, to be held Saturday, September 26.
The exercise, named "Pikes Peak Collegiate Cyber Challenge," will include teams of students and coaches from UCCS, Pikes Peak Community College, and the U.S. Air Force Academy, among others. The Challenge is being sponsored by AFCEA.
The Challenge will comprise games and content drawn from the biannual NCL online cybersecurity games powered by NCL's content and technical partner Cyber Skyline. The NCL Fall and Spring seasons consist of hands-on, realistic, industry skill-based challenges across multiple learning domains, designed to test and build students' hands-on cybersecurity skills. More than 10,000 students from over 550 high schools, colleges and universities across the U.S. participate annually in NCL competitions. NCL is a 501(c)3 non-profit organization founded in 2011 by cybersecurity-focused academics from several public agencies.
NCL, AFCEA and the Colorado academic organizations involved share a common mission to prepare students for cybersecurity careers. The initiative will enable sponsors of the Challenge to connect to a pipeline of U.S.-based cybersecurity students who are developing their cybersecurity skills and are eager to gain experience in the field. Students are also invited to join the NCL Fall Season taking place October 12-December 8.
The regular season NCL games, upon which the Challenge is built, focus on nine specific categories, which are aligned to the NIST NICE Cybersecurity Workforce Framework, the NSA CAE-CD Knowledge Units, and CompTIA's security certifications. The nine categories are Open Source Intelligence, Cryptography, Password Cracking, Log Analysis, Network Traffic Analysis, Forensics, Scanning, Web Application Exploitation, and Enumeration & Exploitation.
Students participating in the one-day Challenge will be invited to create/join teams of up to seven players, with teams bringing together players of different skill levels. Students preferring to play individually will be given the option to do so. In addition to playing the games, students will be given access to a virtual gym to practice their skills. Advanced and Beginner leaderboards will be offered for those wishing to be ranked. Players and teams will have access to a progression and performance display within the platform. The independent NCL Player Ambassadors will help kick off the Challenge and provide students with Pro-Tips.
Students and coaches interested in participating may contact Gretchen Bliss at gbliss@uccs.edu. Registration for the Challenge is open and available at http://cyberskyline.com/ppccc. Students may visit the link, create an account, and complete the registration form using their school email address from one of the participating institutions. The deadline to form teams is September 25.
About UCCS
UCCS offers 53 bachelor's, 24 master's and eight doctoral degree programs with 12,000 students on campus each year. The UCCS Cybersecurity Building will include 31,000 square feet of dedicated space for up to 1,000 students by fall 2021, in addition to current space for the National Cybersecurity Center, Exponential Impact and the Space Information Sharing and Analysis Center.
About AFCEA
The AFCEA Rocky Mountain Chapter is a leader in the Colorado Springs community, unifying the area's military, government, industry and academic partners to advance the continuing education of today's young leaders in science, technology, engineering, math and computer science fields (STEM). The Rocky Mountain Chapter is proud to sponsor the premier annual Rocky Mountain Cyberspace Symposium (RMCS) at the world class Broadmoor resort. This event attracts senior government, military, industry executives and academics to discuss the ever challenging cyberspace domain and ways to share information and best practices that can improve current and future cyberspace operations. Our organization provides the Front Range community with over $200,000 annually in STEM teacher grants at the local elementary, middle and high school level and college STEM scholarships at Pikes Peak Community College and UCCS.
About National Cyber League
The National Cyber League is a 501(c)3 non-profit organization founded in 2011 to provide an ongoing virtual training ground for participants to develop, practice, and validate their cybersecurity knowledge and skills using next-generation high-fidelity simulation environments. NCL's distinguishing game solution is the integration of learning objectives in all its activities, in part by aligning customized content in NCL Gymnasiums with simulations and games in the NCL Stadium. To learn more about NCL, visit nationalcyberleague.org or contact Dan Manson at dmanson@cpp.edu or (909) 455-2403.
About Cyber Skyline
Cyber Skyline, is a leading cloud-based cybersecurity skills evaluation platform that helps students and professionals track their skills growth and helps businesses find, identify, and cultivate talent. It is also the technology partner for the National Cyber League. To learn more about Cyber Skyline, visit cyberskyline.com or contact Franz Payer at fpayer@cyberskyline.com or (443) 996-9707.