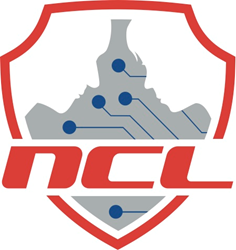 CHEVY CHASE, Md. (PRWEB) September 27, 2018
Where can aspiring cybersecurity experts hone their craft while using their education and fueling their drive to earn certifications? None other than the National Cyber League (NCL).
Since 2011, the NCL has provided a virtual training ground for participants of varying levels to develop, practice and validate their cybersecurity knowledge and skills through simulation environments that mimic the real world. It provides the only virtual game that has puzzle-based, capture-the-flag competition that includes offensive and defensive styles.
High school and college students benefit from participating in NCL, particularly because of its various levels. Easy, medium and hard challenges allows students opportunities to stand out where they excel. All participants also play the games simultaneously during the Preseason, Regular Season and Postseason. The best part is that they need not have previous NCL experience to play yet they benefit just the same.
Challenges are based on the CompTIA Security+ and EC-Council Certified Ethical Hacker performance-based exam objectives that include Cryptography, Log Analysis and Open Source Intelligence, among others. All of these are commonplace in everyday life, making the NCL a quality outlet to validate those developed skills. Each contest gets participants closer to earning certifications, degrees and ultimately successful careers.
Registration is $25 through Sept. 28 and increases by $10 through Oct. 2. For more information or to register, visit nationalcyberleague.org.
About National Cyber League
The National Cyber League (NCL) provides a cybersecurity training ground in a high-fidelity simulation environment that requires participants to work individually in the Regular Season and in teams during the Postseason events. The NCL events are designed for participants to solve real problems with actual deadlines under time, technical and resource constraints. The NCL assists higher education institutions across the country in student preparation for its events and for professional certifications. Companies seeking qualified talent can access the NCL's Scouting Reports to evaluate potential cybersecurity professionals who have demonstrated skills in the NCL events. The NCL is where cybersecurity is a passion for students, faculty and the workforce. To learn more, visit nationalcyberleague.org.