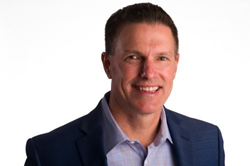 "A proven supply chain leader, Les brings a great depth of equipment services knowledge to our organization," noted Scott Carter, CEO. "He will play a critical role in driving the strategy and growth of our critical Equipment Services initiative."
DULUTH, Ga. (PRWEB) December 09, 2020
National DCP, (NDCP) the $2 billion supply chain management cooperative serving Dunkin' franchisees, has hired restaurant industry veteran Les Karel to serve as Executive Vice President, Equipment Solutions. Karel will report to Chief Executive Officer Scott Carter on an interim basis.
"A proven supply chain leader, Les brings a great depth of equipment services knowledge to our organization," noted Scott Carter, CEO. "He will play a critical role in driving the strategy and growth of our critical Equipment Services initiative."
Karel has over 25 years of leadership experience serving corporate, franchise, multi-brand, and high growth foodservice organizations. His tremendous equipment services expertise has been honed working with top restaurant industry brands including Arby's, Wendy's, Boston Market and Darden Restaurants. National DCP's Equipment Solutions business unit is responsible for comprehensive services related to providing the Dunkin' franchise network with equipment and appliance supply, repair and maintenance services, logistics and consolidation services as well as remodel and new construction management services.
Most recently, Karel served as a business consultant where he led the development of an indirect sourcing transformation roadmap for a large-scale national restaurant chain. Previous roles include serving as Senior Vice President, Indirect Sourcing and Distribution Management for ARCOP, Inc., the Arby's supply chain cooperative; President of the Strategic Sourcing Group Co-Op, which leveraged spend and support for 10,000 Wendy's and Arby's locations; and Vice President, Capital Equipment Purchasing for Arby's, Inc. He also held leadership roles with Darden Restaurants, Inc., and Boston Market Corporation.
Karel graduated from the University of Central Florida with a B.S. in Finance, and completed graduate coursework towards an M.B.A. He is a Board Member Elect for Taco John's International, Inc. in Cheyenne, Wyoming, and a former Board Member of the National Restaurant Association's Supply Chain Management Executive Study Group.
About National DCP, LLC (NDCP)
National DCP, LLC (NDCP) is the $2 billion supply chain management organization serving the franchisees of Dunkin'. Formed in 2012 after five regional companies merged into one national cooperative, NDCP today serves nearly 10,000 Dunkin' quick services restaurants in the U.S. and distributes products to more than 40 countries. Each year, its extensive distribution network makes 700,000+ deliveries of over 75+ million cases, driving more than 30 million miles. Through innovative practices with strategic sourcing, inventory, warehousing, transportation and program management, NDCP has generated more than $845 million in cumulative savings to Dunkin' franchisees. Headquartered in Duluth, Georgia, the company employs nearly 1,700 employees nationwide at its nine distribution centers and 34 logistics hubs. NDCP has been recognized with the 2017, 2018, 2019 and 2020 Food Logistics Rock Stars of the Supply Chain designations, was honored as Dunkin' Brands Partner of the Year in 2012 and 2016, made the 2016 InformationWeek Elite 100 List (Ranked #28) and has been listed on the Atlanta Business Chronicle's Top 50 Private Company List since 2015. For more information, visit https://nationaldcp.com/.