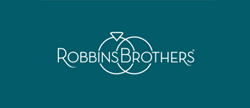 LOS ANGELES (PRWEB) January 12, 2021
Robbins Brothers, The Engagement Experts, conducted a survey in an effort to gain insight into how the pandemic impacted couples across the country. The national engagement ring brand surveyed couples who are seriously dating, engaged, or married to gain insight into their relationship, wedding plans, ring preferences, anniversary celebrations and how the pandemic affected those plans. Although the pandemic took a toll on everyone mentally, physically, and emotionally, the survey overwhelmingly found that couples feel the pandemic actually brought them closer together.
Here are some interesting insights from couples on their relationship, marriage, and engagements during the pandemic:

Majority of participants from all categories said their relationship/communication strengthened with their partner during the pandemic. This is interesting because there have been so many reports this year about divorces being on the rise, couples not making it through quarantine, etc.
56 percent of couples from both the engaged and married category didn't celebrate their engagement or anniversary. The majority plan to make up for it by taking a trip or giving a gift.
Amongst all categories, it appears spending quality time with their partner has been the most important throughout the pandemic and relationships have strengthened. Many couples enjoyed binging TV series together, as well as starting new traditions of cooking together and planning date nights at home.
63 percent of respondents said they were completely surprised by their engagement. This somewhat contradicts previous data that couples plan the entire engagement together and forego the surprise element.
50 percent of participants postponed their engagement or wedding because of the pandemic. The vast majority were not upset that the pandemic may have taken the attention off of their engagement or wedding, they were actually relieved.
A majority of respondents noted that when shopping for an engagement ring this year, they had considered something other than a mined diamond.
The most considered diamond alternative amongst couples in a relationship/engaged was a lab-grown diamond, which has been a rising trend amongst Millennial and Gen Z couples. The least likely amongst both categories was a pearl.
A little more than half of the respondents said that the pandemic affected how much they spent on a ring.
Amongst those who are seriously dating, 89 percent said they are considering getting engaged. With the majority of couples stating their relationship got stronger during quarantine, it's likely we'll see a spike in engagements in 2021.
To see the full survey results, please visit https://bit.ly/3i1r67v.
This survey was taken by social media users on Facebook. A large majority of participants fell between the Millennial and Gen Z generations. Respondents were surveyed between December 14 and December 20, 2020.
###
About Robbins Brothers, The Engagement Ring Store
Robbins Brothers is an engagement and wedding retail company with freestanding destination stores in Southern California, Houston and Dallas - Fort Worth Texas, Seattle and Bellevue, Washington and Scottsdale, Arizona. The company specializes in designer and proprietary engagement ring settings and loose diamonds – and also carries an extensive selection of wedding bands, promise rings, anniversary bands, three-stone and stacked rings, earrings, necklaces and bracelets. Onsite master jewelers are available to set diamonds, create custom rings and perform service and maintenance checks. To learn more about Robbins Brothers, please visit https://www.robbinsbrothers.com/.