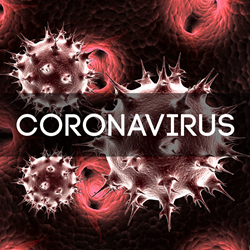 During these uncertain times, the National Law Review's Coronavirus Coverage has been a knowledge base of timely and trustworthy news and analysis for businesses and individuals alike.
CHICAGO (PRWEB) April 03, 2020
The National Law Review, one of the most respected and popular online legal news websites is pleased to announce that it has reached a record 4 million visits to its website during the month of March. This includes more than 3.7 million unique page views.
In response to the overwhelming need for information during this unprecedented time, the National Law Review (NLR) has launched a Coronavirus news hub at https://www.natlawreview.com/type-law/coronavirus-news featuring more than 1,500 legal news articles and hourly updates from the country's most distinguished attorneys and law firms and the NLR's own staff writers. The Society for Human Resource Management (SHRM) and many other of the nation's top business and legal organizations have linked to the National Law Review's™ Coronavirus News hub for up-to-date thought leadership, commentary and analysis.
The print edition of the National Law Review traces its roots back to 1888. The current online news site was founded by a group of Chicago in-house attorneys and offers content ranging from blog posts to whitepapers written by attorneys from the nation's premier law firms, other highly credentialed experts and the NLR's own journalists. The National Law Review averages 1.75 million to readers a month visiting its website, delving into timely, newsworthy and relevant topics, and has become one of the highest volume business law websites in the U.S.
The National Law Review is woman owned and U.S based.
Please visit http://www.natlawreview.com or @NatLawReview