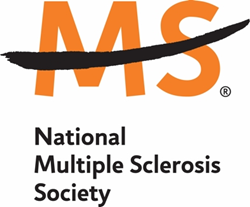 "This is an exciting and important time in MS research," said Cyndi Zagieboylo, the Society's President and CEO. "As our MS prevalence research shows, there are nearly 1 million people with MS in the U.S. -- that's twice as many as previous estimates, and it means twice as many people need answers."
NEW YORK (PRWEB) October 16, 2019
Projects include new strategies to treat progressive MS, the role of diet and gut bacteria, and novel approaches to repair myelin
The National MS Society has just committed $14.6 million to support 43 new MS research projects as part of a comprehensive approach to accelerate breakthroughs to stop multiple sclerosis, restore lost function, and end the disease forever.
This financial commitment is the latest in the Society's relentless research effort, investing nearly $36 million in 2019 alone to fund new and ongoing studies around the world. To date, the Society has committed more than $1 billion in research funding.
The new cutting-edge research projects include a study at Harvard's Brigham and Women's Hospital focusing on stopping MS progression by identifying the role of "astrocyte" brain cells; a University of Melbourne, Australia study testing a novel strategy to increase the repair of nerve-insulating myelin damaged by MS; a study at Rutgers University examining whether a high-fiber supplement can normalize the composition of gut bacteria that can be abnormal in MS; and a study at UCLA testing whether a small protein produced in the brain can protect the nervous system from MS damage. Download a summary of the new research projects
"The Society continues to make strategic research investments to address research priorities that will accelerate breakthroughs and build pathways to cures for MS," noted Bruce Bebo, PhD, National MS Society's Executive Vice President, Research.
"This is an exciting and important time in MS research," said Cyndi Zagieboylo, the Society's President and CEO. "As our MS prevalence research shows, there are nearly 1 million people with MS in the U.S. -- that's twice as many as previous estimates, and it means twice as many people need answers. That's why it is so important to fund these studies to find solutions. Each year, hundreds of thousands of volunteers walk, run, bike and make individual donations to fund this research, so people with MS can live their best lives today as we seek a cure."
The Society is the largest private funder of MS research in the world and is recognized as a global leader in driving MS research, stimulating studies worldwide, leveraging opportunities, fostering collaboration, and shaping the research landscape to find solutions for the urgent needs of people with MS.
About Multiple Sclerosis
Multiple sclerosis is an unpredictable, often disabling disease of the central nervous system. There is currently no cure for MS. Symptoms vary from person to person and range from numbness and tingling, to mobility challenges, blindness and paralysis. An estimated 1 million people live with MS in the United States. Most people are diagnosed between the ages of 20 and 50 and it affects women three times more than men.
About the National Multiple Sclerosis Society
The National MS Society, founded in 1946, funds cutting-edge research, drives change through advocacy, and provides programs and services to help people affected by MS live their best lives. Connect to learn more and get involved: nationalMSsociety.org, Facebook, Twitter, Instagram, YouTube or 1-800-344-4867.