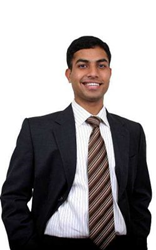 OAKLAND PARK, Fla. (PRWEB) April 27, 2021
National Payday Loan Relief is a part of the United States Consumer Lending Industry. They provide help for payday loans with high interest and inconvenient payment rate debts. They have hundreds of clients to testify to this. It is a common belief that every financial institution is out to make money out of customers. With National Payday Loan Relief, there is no need to worry about that because they are not after the fee, and they offer free consultations. They charge only when their customers are successful and at a rate of 35% of the amount they saved the customer.
They provide one of the best payday loan elimination options for people struggling with debts in the United States. They are also a reliable partner to help achieve financial independence. Many payday loan relief firms are burdened with the rising debts caused by the pandemic, and some cannot perform optimally. National Payday Loan Relief can maintain their performance level even with the pandemic, and help distressed people with their payday loans.
Dave Ramsey said, "The decision to go into debt alters your life course condition. You no longer own it. You are owned." There has never been a time when debt is seen as a source of peace, even when it is used to acquire more income. Peace comes only by paying debt off. When an individual is in debt, the individual owns nothing until the individual is free from it. National Payday Loan Relief knows this fact about debts; it is why they have Payday Loan Consolidation program, Payday Loan Relief program, and Debt Management to help people get free from debts.
With the presence of the COVID-19 pandemic came an upsurge of debts and financial instability. Worse, many people were rendered jobless because of the lockdown policies associated with the pandemic. Some of these people already had accumulated payday loans. Some people didn't lose their jobs but experienced a slash in income because their firm's earnings reduced due to the pandemic. People had to resort to side hustles to make ends meet. In financial instability situations, many people's priority is to have enough to provide for their daily needs. Because of this, people that were not owing debts before resort to payday loan acquisition. Those that were owing might accrue more debts because they can't keep up with the payment rate.
National Payday Loan Relief believes that though payday loans provide quick and easy cash during people's time of distress, as the pandemic, the loan can be their worst nightmare. These loans mostly trap people in a constant loan cycle because of their super high interest rate, and they don't help people build credit scores. That is why the firm is requesting that people should depend less on payday loans and trust them to help with the eradication of their already acquired loans. National Payday Loan Relief do this by:

Reducing monthly loan payments
Consolidating multiply payday loans
Lowering the loan's interest rate
Terminating all late and over-limit fees
Putting a stop to harassing calls from lenders
Helping people opt for legal help
Consolidating all payday loans
There is a general feeling of losing hope among people after they have accumulated a significant amount of debt. The pandemic has even made earning money difficult for some people making payment plans look obscured. Payday loan relief is a way to boost people's hope in this pandemic. It helps them pay their loan over time with a lesser payment rate. There are many ways payday loan relief is achieved; declaring bankruptcy, which is not the best alternative because it will be hard to get new financing for anything for up to seven to ten years. Bankruptcy will also damage a person's credit score, and with a bad credit score, it will be impossible to secure any loan, rent an apartment or qualify for employment. Other better options are to use legal or professional companies, debt consolidation, and debt management plans. National Payday Loan Relief offers all these relief options in exception to declaring bankruptcy.
Payday loan consolidation is simply taking action to roll all outstanding loans into one smaller payment that a person can afford over time. Even if the individual has multiple payday loans, it can be rolled into one simple payment. It takes off the overwhelming effect of debts by making payment options flexible and reducing the accumulated interest rate. Once an individual consolidates a payday loan, the lenders cannot touch the person's bank account. Imagine people worrying about how to cater to their needs during the pandemic; then they receive an alert that an amount of money was deducted from their bank account by their lenders. That is disturbing right, that is why payday loans should be consolidated.
At National Payday Loan Relief, they carry out payday loan consolidation by taking the responsibility of clearing outstanding payday loans on behalf of the client. Their goal is to get their clients out of payday loan debts so they can gain financial stability. To do this, they need to fill out their free quote form.
National Payday Loan Relief understands that due to the pandemic, accruing debts are almost inevitable. That is why they have tasked themselves with providing their clients with counselors, debt settlement lawyers, and financial consultants to help with the payday debt consolidation plan and monitor installment loan payments. They also give their clients financial education to prevent them from falling back into the shark belly of debt.
Financial consultation is an integral part of payday loan consolidation. After signing up for the consolidation program with National Payday Loan Relief, the client gets assigned to a personal financial consultant. The consultant is responsible for collecting vital financial information like payday loan's interests, conditions attached to payment, the presence of loan collateral, client's income, and monthly bills.
Following the consultation process, National Payday Loan Relief will introduce themselves to the client's lenders. It means the client will no longer be involved in communication with their lender; the company takes over it. The consultant will explain the client's financial situation with the lenders and persuade them to waive off penalties. Once the negotiation is successful, the consultant will meet with the client to create a monthly debt repayment plan. The installment payment rate will be arrived at based on the client's current income, the number of pending payday loans, and the lending interest. Once the client adheres to the payment plan, they do not need to worry about their lenders.
The consultant job doesn't just end with establishing a new payment plan. With the pandemic, it is easy for people in debt to get distracted by other expenses and duties. It might make them tend to default, which will result in a cascade of issues. The consultant will ensure that this doesn't happen through follow-ups. The financial consultant will call the client and fix regular appointments to keep track of the person's progress.
People get to boost their credit score by paying their payday loan monthly installment at the right time. Once they've cleared your loan, they won't experience any challenges in applying for a new mortgage or loan. During this pandemic, a good credit score is very vital for financial assistance. Payday loan consolidation program will help clear people's debt and boost your credit score even with the pandemic.
National Payday Loan Relief also provides people with debt management resources and tools to guide them on accruing payable debts. The firm has blogs that contain information that will change people's perspectives regarding loans and how to manage them. They also provide clients with a debt calculator; it will help them determine when they need to pay back their creditor, their number of payments before they are debt-free, the interest rate, and their final payoff date. It will help clients plan appropriately to achieve a debt-free life. National Payday Loan Relief has a national payday loans map that will help people know the availability of payday loan laws and debtor's protection in all states of the country. Lastly, they have a free template for the debt settlement agreement letter. It will help clients construct a letter that will make any financial institution take them seriously.
National Payday Loan Relief was founded by veterans of the debt settlement industry. They specialize in helping clients get free from the burden of payday loan debts. National Payday Loan Relief is the only marketing firm in the United States that partners people with a payday loan relief program in their state. They specialize in consolidating and settling payday loans. They have more than ten years of experience in loan consolidation. It allows them to deliver the best of service and a timely settlement.
National Payday Loan Relief boasts of their accredited local attorney that will provide clients with legal security at no legal cost. Their attorneys have negotiated millions in debt over the last 12 years. They pride themselves on being one of the most reliable, customer-friendly, knowledgeable payday loan relief firms.
For more information on payday loan relief, visit https://nationalpaydayloanrelief.com or call (888) 407-4521. You can also send a mail to info@nationalpaydayloanrelief.com or help@nationalpaydayloanrelief.com.