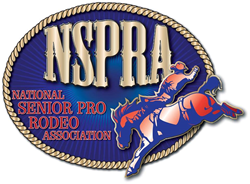 DUNCAN, Okla. (PRWEB) November 05, 2019
Duncan proudly welcomes the National Senior Pro Rodeo Association this week, November 4-9, 2019 for their annual rodeo finals. The finals will take place at the Stephens County Fair & Expo Center all week long.
During the finals, attendees will be able to view all of the live rodeo action including bull riding, bareback riding, roping, bronc riding, and much more.
While Duncan is no stranger to live rodeo action, the NSPRA stands out amongst the crowd due to their one and only requirement: All participants must be 40 years of age or older. The NSPRA sanctions, or co-sanctions, approximately 60 rodeos within the US and Canada.
For more information, please contact the National Senior Pro Rodeo Association directly at http://www.seniorrodeo.org.