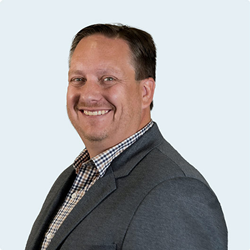 "There are all these misaligned incentives that are in place, that when you start digging into them, tick you off a little bit and have you wondering, are the insurance brokers really helping us or are they helping themselves first?"
PHOENIX (PRWEB) March 19, 2021
The trend of rising healthcare costs and the growing disconnection of communication in the workplace are concerning to Steve Watson, a nationally known speaker and expert chief human resource officer (CHRO) who is also a CEO, CFO, and CPA. According to PwC, a multinational professional accounting services network, its Health Research Institute is projecting the trend will continue with an increase that "could range from 4% to 10%."
As CEO of Trendbreakers, Watson has helped companies combat these trends by saving them from having to find hundreds of thousands of additional dollars in their overstretched budget for health insurance premiums that often go up 30 percent, or more. No more reducing the quality of their healthcare plan or increasing the employee's share of costs to balance the budget, either.
Understanding these trends of rising healthcare costs, Watson has expanded his speaking topics, hoping to reach more people and help them make a difference in their own organizations. He wears a multitude of different hats on any given day and, combined with the practical knowledge he has gained as a CFO, he has cultivated the knowledge that he is bringing to the stage.
Speaking on the topics of "Is Your Insurance Broker Working for You?" or the "Insurance Companies: The Five Things Your Broker Won't Tell You", and "How I Save Half a Million Dollars for My Company Each Year," Watson peels back the layers, providing information no one teaches--how to break the rising trend of healthcare costs.
Watson said, "There are all these misaligned incentives that are in place, that when you start digging into them, tick you off a little bit and have you wondering, are the insurance brokers really helping us or are they helping themselves first? And so, I try to empower my peer group, so they know what's going on and can make better decisions."
Helping Others Connect
Poor communication costs companies an average of $62.4 million per year, according to the Holmes Report. In his role as CHRO, Watson takes to the stage to help professionals move forward in their careers, improve their communication skills, and address the challenge of connecting in the workplace.
To do this, Watson helps professionals explore "How to Connect Better with CFOs," "Learn the Best Way to Connect with HR Professionals," "How to Get Your Budgets and Projects Approved," and "How to Get a Seat at the Table with the C-Suite."
In those talks, he helps others to develop networking skills, to be less nervous around others, how to learn the language of—and partner with—HR professionals, and how to put together and promote a budget. Watson will also, even though it could be a hair-raising experience, show his audience how to get a seat at the C-Suite table—and not the hot seat!
Watson comes from Utah where his family raised sheep. He then earned degrees in business and international finance before taking a job as finance director and moving to Brazil at the age of 26. Returning with a family in tow in 2009, he took on the role of CFO at a mid-sized company who then asked him to take on the CHRO role as well. He is skilled at keeping many balls in the air at one time.
About Steve Watson: Watson is a CFO and Chief HR Officer by day and a Trendbreaker when called for. He is also a nationally known speaker, hosts a podcast three times each week, is a married father of seven, and is bilingual in Portuguese. He loves showing others how to maneuver in the world of insurance benefits, negotiate like a pro, save their budget, and be the hero their company needs. For more information, visit http://www.stevewatsonlive.com/.